Banking
20 money-saving tips to lower the cost of your holiday
To ensure your holiday doesn't break the bank, we have compiled a list of tips to help take the financial sting out of travelling abroad. Whether you're travelling for business or pleasure, we have got you covered.
Save money on flights
Purchasing your plane tickets can oftentimes be one of the most expensive aspects of your holiday. Luckily, we have a few tricks up our sleeve to help you secure a plane ticket at a fraction of the cost.
1. Put your browser on incognito mode:
Often websites will increase the price of their flights (or accommodation) if they see you have visited their website a few times. By putting your browser on incognito, websites won't be able to track your search history, meaning they will display their original (cheaper) prices as they won't know you've visited their site multiple times.


2. Use price comparison sites to get cheaper flights:
At bonkers.ie, we always say that using comparison tools is the best way to save you money, and this is no different when it comes to cutting the cost of your plane ticket.
Comparison sites such as Skyscanner and Google Flights will compare and find the best value ticket fares for you in seconds.
Simply type in your desired destination and dates, and you will be shown the flights available at the best cost across all the available airlines. If you're flexible with dates and times, these sites will show you the best time of day or date closest to your preferred date to go with, in order to get the cheapest flight.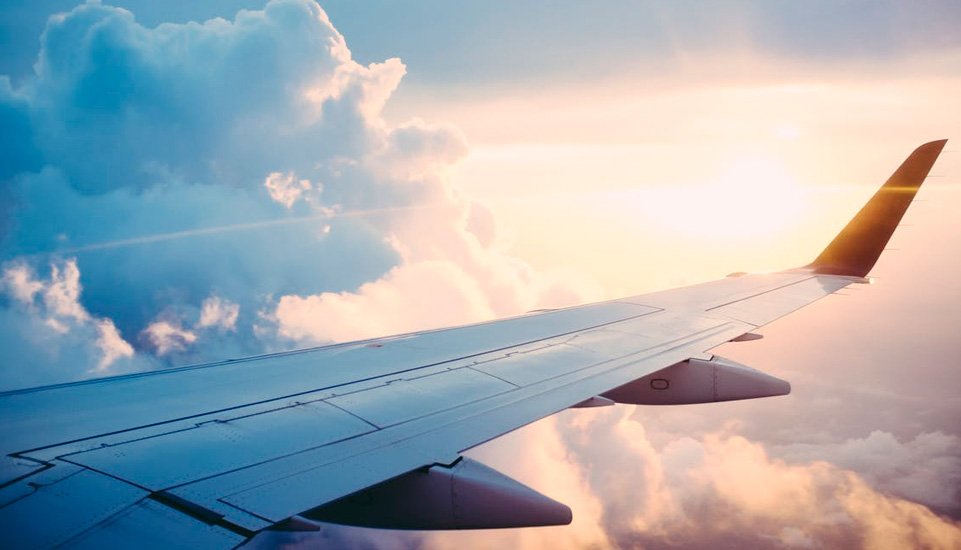 3. Set up a price alert:
Sites such as Google Flights and Hopper will send you an email alert when your desired flights are increasing or decreasing in price.

4. Fly during off-peak times:
The time of year, the day of the week, and the time of day all affect airfare prices, with Tuesday usually being the cheapest day of the week to fly on! So if you are flexible with dates and times, consider travelling during the off-peak season or times for maximum savings.


5. Avoid paying unnecessary fees:

Airlines will often automatically add on unnecessary costs during the buying process so make sure you've opted out of them before you purchase your flight, some of the extra charges you can avoid include:
Purchasing a seat
Buying travel insurance with the airline
Choosing the wrong baggage allowance:

If you want to add extra baggage to your flight, the cheapest time to do this is during the buying process. However, try to keep your bags light when you fly, or you will face some pretty hefty extra baggage fees at the airport.
6. Use your frequent flyer miles:
If you have joined the members club of an airline, you may be able to build up points known as 'flyer miles' every time you purchase a flight with them. Once you build up a certain amount of points, you will be rewarded with discounted flight fares or a free flight from the airline.

7. Go off the beaten track:
Consider travelling to a destination that is less well-known than the usual hotspots. Plane tickets, as well as accommodation, will be cheaper for these places as the area is not as popular nor tourist-focused.

Make smart banking choices when abroad
The thought of overseas banking charges and foreign exchange fees is bound to make anyone sick with dread. However, there are loads of ways to get beat these charges such as:
8. Find out what your bank charges for overseas banking:
Get familiar with what your bank charges you every time you withdraw money or make a transaction when abroad, especially if you're heading to a non-eurozone country.
Once you're aware of that you can make smarter banking decisions.
To learn all you need to know about overseas charges, check out our article on how to avoid foreign exchange fees.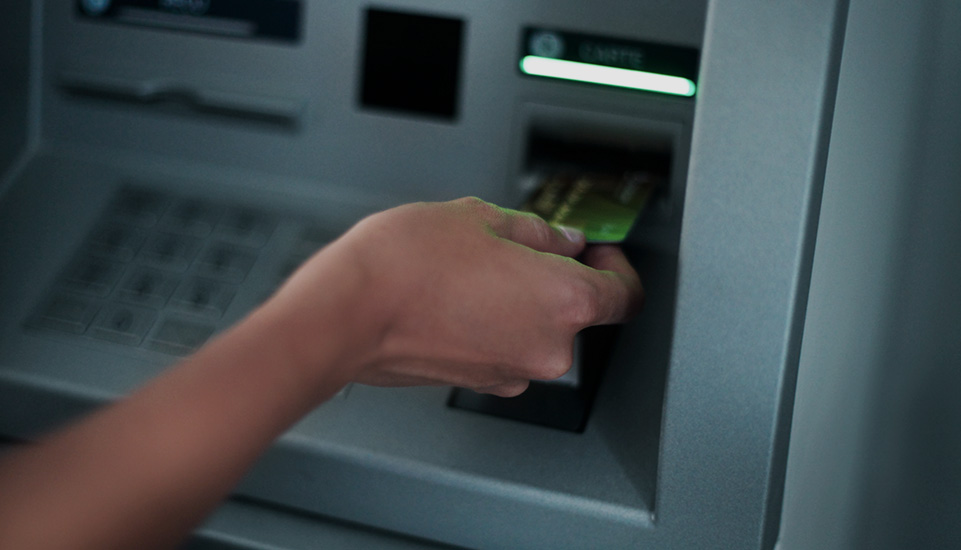 9. Use Revolut or N26:
While traditional banks like AIB will charge you between 1.75% to 3% in foreign exchange fees, Revolut and N26 will charge you nothing!
You can exchange your money in an instant on their mobile banking apps. You also won't have to inform either bank if you are going to use your card abroad, meaning there is no danger of you getting locked out of your account.
If you decide to withdraw cash, N26 holders will be charged a fee of 1.7%, while Revolut will allow you to withdraw the equivalent of €200 a month for free, after which a €1 or 2% fee is added.
In comparison, the traditional Irish banks charge you between 3-4% on average when you withdraw money when abroad.
To learn more about Revolut and N26 take a look at this article.

10. Shop around for the best exchange rate:
The airport is the worst place to do a currency exchange, so if you're looking to bring cash on holidays don't leave it to the last minute. Your bank or An Post will offer far better exchange rates than the airport.
Avoid data roaming charges as much as possible
Accessing the internet while abroad is a must, luckily we've discovered a few ways you can do this without it hurting your finances.
11. Find out if you'll face data roaming charges:
In June 2017, the EU's 'roam-like at home law' came into effect meaning you can call and text your loved ones when in the EU without incurring any extra charges. You will also be given a data allowance (subject to fair usage policies).

If you are travelling outside the EU, your data roaming charges will be significantly higher. Check out your phone provider's website or go in-store to find out about the roaming charges you will be hit with when abroad. You can also use ComReg's roaming calculator to get an estimation of what the charges will be.


12. Get a local sim card:
If you're going abroad for a long period of time, buying a local sim card will ensure you can access data and can make phone calls without falling victim to crazy roaming charges. Thankfully, sim cards are relatively cheap to buy. You can buy one once you arrive in a local phone shop or newsagents, or you can check out SIM Local to buy one in advance.


13. Stick to Wi-Fi hotspots:
Switch off your data and head to Wi-Fi hotspots to access the internet for free. You can make phone calls, and send texts on apps such as WhatsApp and Viber for free once you're connected to Wi-Fi.

Get bargain accommodation
Finding a great deal on your accommodation doesn't mean you are sacrificing the quality of your stay. In fact, we've discovered it's possible to live the life of luxury while being economically savvy too.
14. Use accommodation comparison sites:
On comparison sites like Booking.com you can find the best value hotels or apartments for your stay. You will be able to find discounted prices, last-minute deals and build up reward points when you make a booking through this site.
On Airbnb, you can rent a home or apartment for a short or long period from private owners in popular and unusual locations. You will even get a discount on your stay if you are staying in your chosen accommodation for over a month!
If you're a Revolut customer, you can take advantage of its 'Stays' feature. When you book accommodation through this feature you will receive up to 10% cashback on the transaction. You learn more about this service here.


15. Get self-catering accommodation:
Eating out is expensive, especially when you have to do it three times a day for a week! So to ensure your meals don't gobble up your holiday budget, try to book accommodation where you can whip up your dinners yourself.


16. Consider shared accommodation:
For those of you on a budget, staying in a dorm room in a hostel or opting to stay in shared accommodation can seriously lower your costs.

Take a look at websites like Hostelworld.com to find the right hostel for you at a discounted price. Simply input the price range, location and facilities you want your hostel to have. You can even filter your results to see only female dorms or private rooms for example.
Airbnb also offers a 'shared room' option. This allows you to stay in a shared room in a home advertised on their site.


17. Book your own holiday:
Although travel agencies can remove the stress around booking a holiday, they are often more expensive as you're paying for your agent's time and services as well as your accommodation.


18. Consider a home exchange:
Swapping your home (and maybe even your car) with someone in another part of the world is a great way to save money while travelling. Sites such as HomeExchange.com help you plan your house swap in a safe and organised manner.

Save money on transport and tourist attractions
19. Transport:
Take full advantage of the public transport links available in your chosen destination. Getting the local bus, train or metro instead of a taxi is a proven way to cut down on your transport costs.
If you are a student or an older person you may be able to travel for free or at a discounted rate if you have your student card or age card with you.

Most cities will have public transport cards for tourists so you can take different means of transport at a discounted price.
20. Look out for free activities:
In many cities, you can find free walking tours and/or pub crawls that will show you around the different hotspots within the city.
If you visit the local tourist information office or ask the front desk at your accommodation, you will be able to find out more about free tourist attractions such as museums and art galleries in the area.
Save hundreds of euros to put towards your holiday!
Saving for your dream holiday can be tough. Luckily, at bonkers.ie we have made it that bit easier.
By using our free comparison services, you can cut the cost of your household bills across energy, banking, broadband, and insurance products in just a few clicks.
Get in touch
Share your holiday-saving tips with us! Send us a message on Facebook, Instagram, or Twitter.