Do you know how much you're paying for energy, broadband, TV, mortgage protection, health insurance and other household bills every month? If you're like most of us, you probably don't. With so many bills to manage, it's near-impossible to keep on top of the latest prices, offers and contract changes. That's why we've created the bonkers.ie account.
What is a bonkers.ie account, exactly?
A bonkers.ie account is an online platform, which allows you to manage all of your household finances in one place.
The account is designed to make it easy for you to keep abreast of your contract expiry dates, hear about the latest price changes and switch suppliers in seconds.
What are the advantages of opening an account?
With a bonkers.ie account, you can store all of the information you need to switch suppliers, such as your MPRN, GPRN, UAN and more, in one place, which will make it easier than ever to switch to the best deals on the market as they become available.
No more rummaging around for an old bill, you'll simply be able to switch in a couple of clicks.
You can also store information about your existing household providers, including contract expiry dates, which will allow you to spot when a discount is about to run out or when you'll be free to switch without incurring a contract breakage fee.
On your personalised dashboard, you will also be able to see exactly when prices last changed, which can act as a handy indicator of when it might be time to shop around.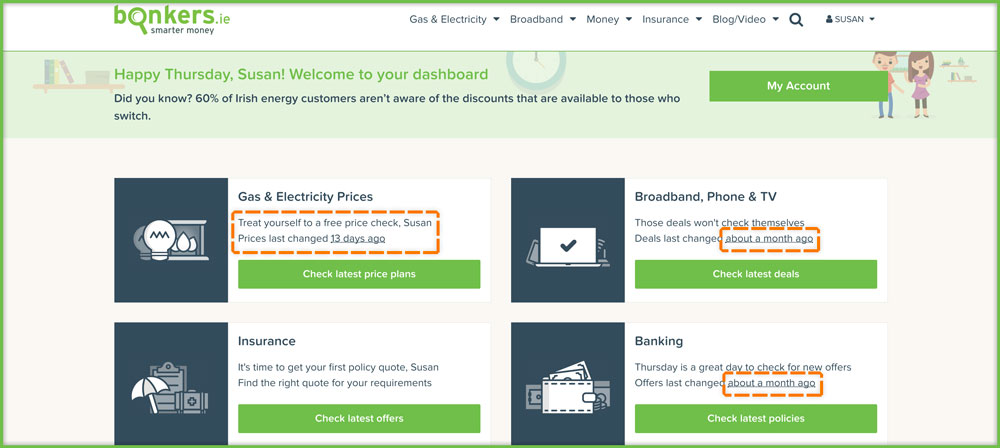 Your dashboard also includes some fun facts about personal finance in Ireland. For example, did you know that 60% of Irish energy customers aren't aware of the discounts that are available to those who switch? It's our mission to reduce this number!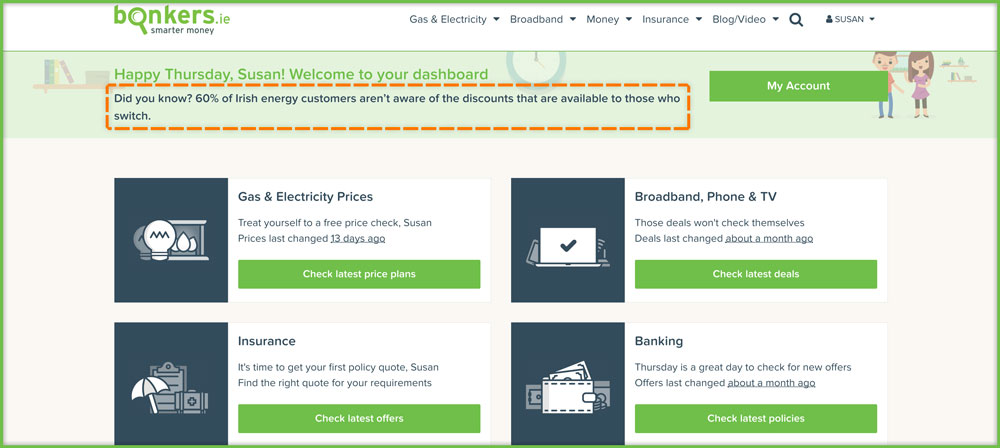 How do I open a bonkers.ie account?
To open a free bonkers.ie account, visit bonkers.ie and click 'Get my free account on the homepage'.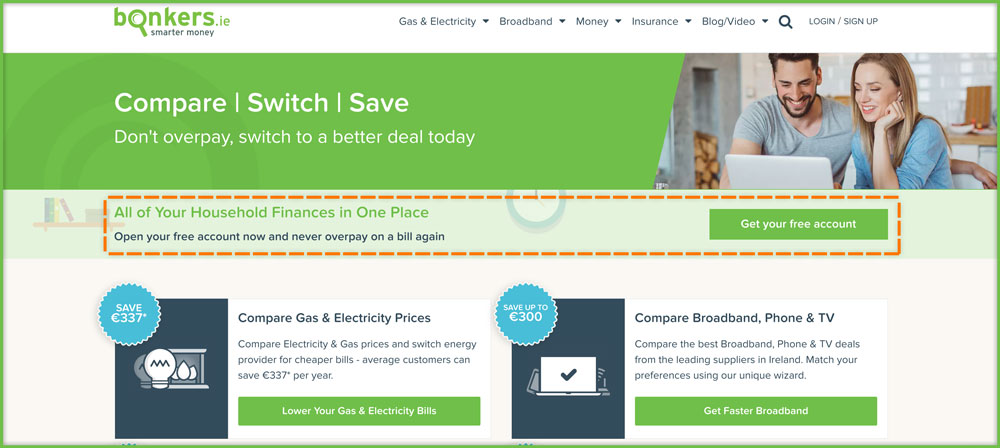 You'll then be asked to sign up with an email address and password.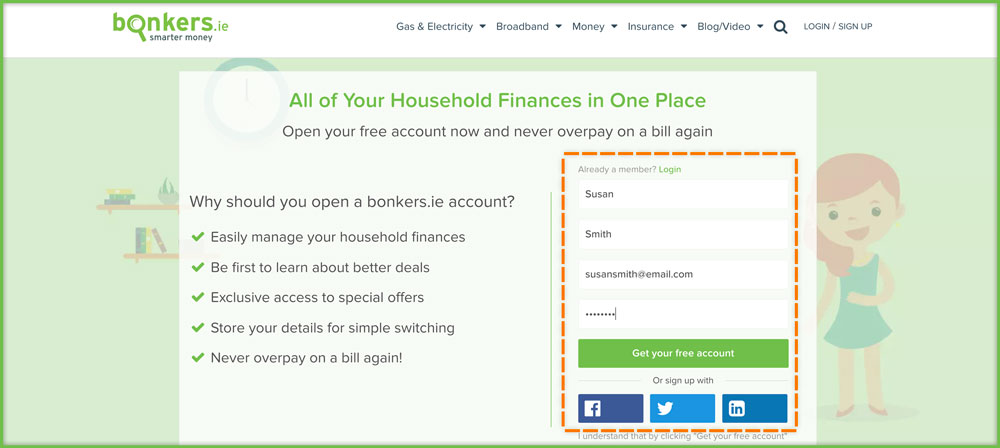 You'll also be asked be provide your home address (this is optional and will allow you to tailor your comparison results to deals that are available in your area).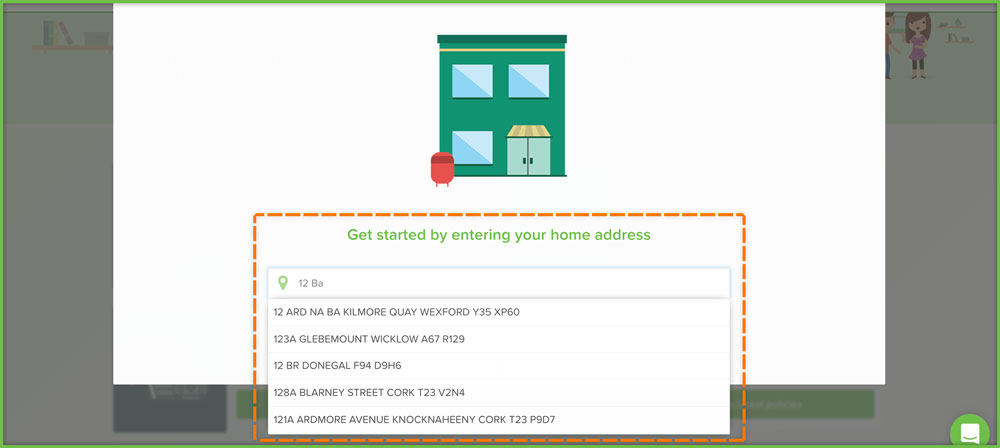 Once you have verified your email address, you'll be up and running!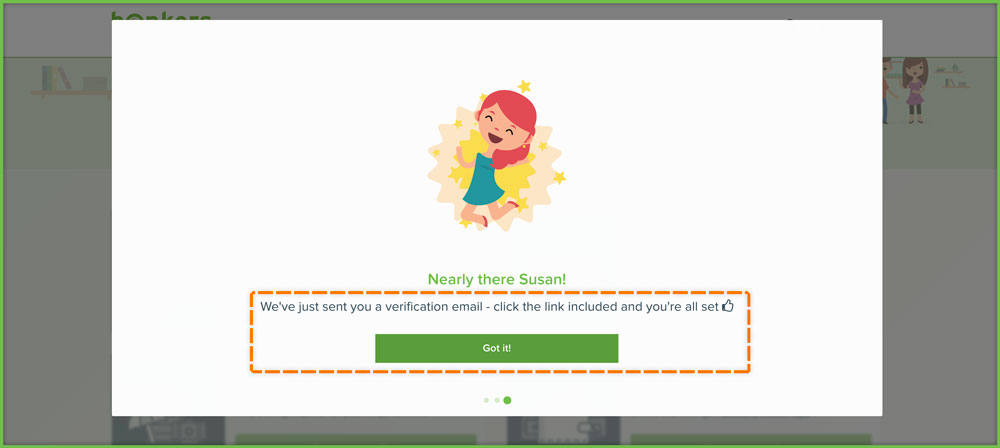 You'll then be welcomed to your personalised dashboard, where you can update account settings and information.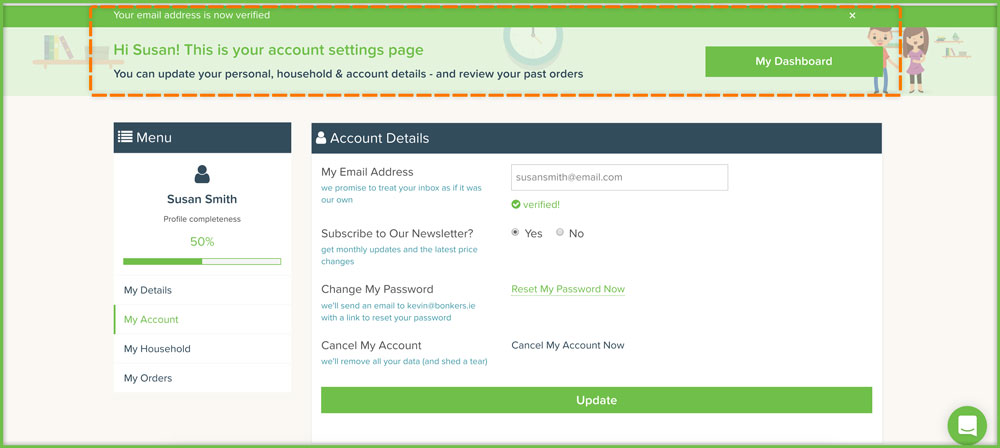 You'll also be and encouraged to add details such as your MPRN, GPRN and UAN.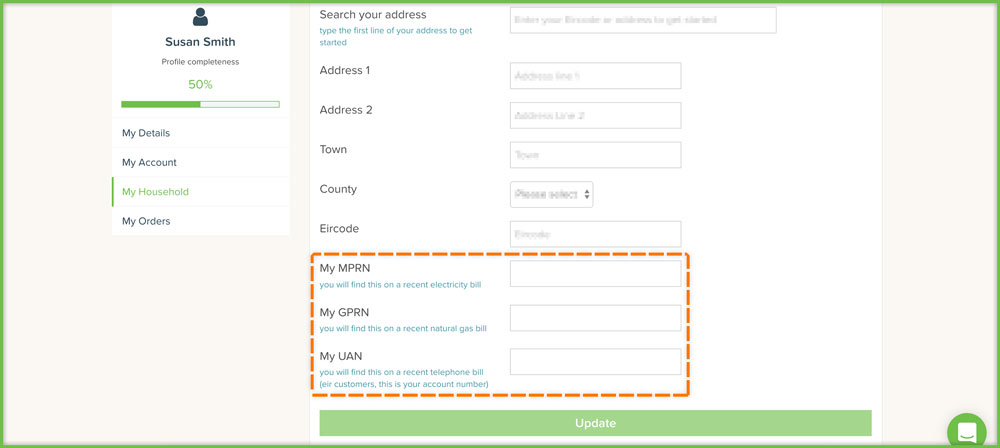 Personal finance made easy
It's our mission here at bonkers.ie to make it easier for consumers to find the best deals and save money on their household bills.
Everyone likes to save money, but it can often be tough to find the time to shop around and switch providers. But with a bonkers.ie account, you can keep up-to-date with the very latest deals, see offers tailored just for you and, ultimately, never overpay for a bill again.