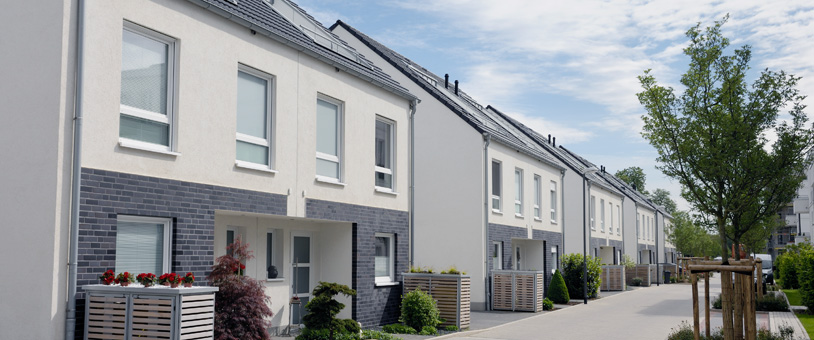 Switching mortgages: what are the legal fees and which banks will pay them for you?
The number of people switching mortgage providers in Ireland is exceptionally low, despite the fact that there may be tens of thousands of euro to be saved by doing so. The legal fees associated with switching are a key deterrent, but many banks are now offering cash incentives to cover these costs. We examine the legal fees associated with switching mortgages and reveal which banks are offering the best incentives.

Only 38 people are switching mortgages every month.
That's in spite of the fact that 21% of all borrowers (that's about 144,000 mortgages) could save money by switching to a new lender, according to the Central Bank. And we're not talking about a few euro here – some people could save tens of thousands over the lifetime of their mortgage.
So, with so much to save, why are so few switching?
Well, switching can be scary, particularly when it comes to your biggest monthly bill. Then there's all the paperwork and small print. And significantly, there's also the murky legal fees that are associated with switching too.
If you're like me, you recoil at the sound of 'legal fees', assume that they will always be big, and feel uneasy about the prospect of spending a lot of money without really knowing what it's going towards.
So, let's take a closer look at those legal fees, see what they're for and find out how much they'll cost you.

Why do I need to pay legal fees to switch mortgage providers?
If you decide to switch mortgage providers, you must employ a solicitor to take care of the processing, paperwork and liaising. Thankfully, when it comes to switching, the cost and workload for the solicitor is about half of what it is when buying a new property.
Most of your legal costs will go on your solicitor's professional fee, with some extra euro going on his/her outlays, associated costs and, of course, VAT. Here's a summary of what they'll do for their fee:
1. First, your solicitor will request the deeds to your home from your old bank and act as the point of contact with your new bank for the switching process.
2. Your solicitor will then invite you in for a consultation to go through the loan offer from your new bank and to advise on any questions or concerns you might have.
3. If you're happy to proceed with the switch, you'll sign a new loan agreement, which your solicitor will send to your new bank. If you wish to add a new name to the title deeds of your home, your solicitor can help with that too.
4. Once there's a legally-binding contract in place, your solicitor will continue to deal with your new bank (and a broker, if there's one involved) until your loan cheque is issued.

How much can I expect my legal fees to be?
On top of the professional fees for the basic legal services provided by your solicitor, there will also be some "outlays", which must be covered too. This includes the consultation time, along with the cost of the paperwork and administration. And then there's VAT.
Although not strictly a legal fee, there is always a valuation fee associated with switching mortgages too, which will cost you about €130 plus VAT.
All in, legal fees for switching mortgage providers should amount to somewhere between €1,200 and €2,000.

Which banks will cover my legal fees when I switch?
As a clear sign of increasing confidence in Ireland's property market, most banks are now offering to cover some or all of your legal fees to encourage borrowers to switch. Here's what's on offer:

Bank of Ireland – 2% cashback on the mortgage's total value
If you switch your mortgage to Bank of Ireland before December 31st, you'll receive an unlimited 2% cashback return on the total value of your mortgage.
So, if you're buying a home for €200,000 and are taking out a €180,000 mortgage, you'll get €3,600 back straight away. That will cover your legal fees and should still leave you with something left over for a new coffee machine for your kitchen.
If you repay your loan with 5 years of switching, Bank of Ireland will probably ask for its 2% back.

KBC - €2,000
If you switch mortgages before December 31st 2015, KBC will contribute €2,000 towards your legal fees. You'll receive this tidy sum within 30 days of drawing-down your mortgage, and it should cover your legal fees in full. KBC is also offering a 50% discount on its Home Insurance product for 12 months if you switch.
If you repay your mortgage in full within 3 years of switching, KBC reserves the right to take some – or all – of their €2,000 back.

Ulster Bank - €1,500
By switching your mortgage to Ulster Bank, you'll get €1,500 towards your legal fees. This offer is available until December 31st 2015.
Ulster Bank doesn't say anything about taking this money back if you decide to switch again.

Permanent TSB - €1,000
Permanent TSB will contribute €1,000 towards your legal fees if you switch before December 31st. You'll receive this within 2 months of switching, but only on condition that you have a current account with the bank, and pay a minimum of €1,500 into it within 5 weeks of the loan cheque being issued.

AIB – 3 months deferred repayment start
AIB haven't jumped on the money-back bandwagon just yet and are instead offering a delayed start on your repayments as an incentive for switching. You'll still have to pay the full amount in the end of course.

Which bank has the best offer?
The Central Bank estimates that, out of the 144,000 or so borrowers that could save money by switching mortgages, 70% would cover the financial cost of switching in the first year. By looking at the offers being dangled in front of the nation's borrowers, it's probably a conservative estimate at that.
Bank of Ireland's 2% cashback offer looks to be the most attractive switching incentive. The bank had previously committed to covering a switcher's Stamp Duty to a value of 1% of a mortgage, and by doubling this to 2%, has made a strong statement of intent in the mortgage market. Legal fees will almost certainly be covered in full every time by switching to Bank of Ireland.
KBC's €2,000 offer is also attractive. That sum should cover the legal fees associated with switching in all cases. Ulster Bank's offer of €1,500 should cover most switchers' legal fees, but won't cover all. Permanent TSB's €1,000 incentive will cover fewer again, of course.

Mortgage interest rates are where the real savings lie
While the prospect of having all switching legal fees covered is enticing, it is the interest rate on offer that will determine whether or not switching mortgages will save you money over the lifetime of your loan. Bonkers.ie's mortgage calculator will help you determine where your best long-term option lies.
There is potentially tens of thousands of euro to be saved by switching mortgages. The banks' new incentives to switchers are a sign of increasing competition in the mortgage market, which is promising news for borrowers. The incentives on offer also confirm that short-term financial costs should no longer be a deterrent to switching for borrowers who believe they are over-paying, and we hope to see the tiny number of mortgage switchers increase over the coming months.
---