The new service can be streamed onto any TV over Wi-Fi without the need for a satellite dish and comes with Netflix as standard.
When people think of Sky they might think of award-winning TV content and innovation.
However until recently it's also been synonymous with having to get a satellite dish.
This often caused issues for people living in apartments and sometimes for those renting in a house who would have to get their landlord's permission before they could get a dish installed.
But last year Sky launched Sky Glass, which incorporated its entire TV service and set-top box into a sleekly designed TV, which runs over Wi-FI. Thus doing away with the need to worry about a satellite dish, cables and messy installation.
And now it's launched Sky Stream, its latest TV service, which allows you to stream the best entertainment straight to any TV over Wi-Fi, also without the need for a dish.
Let's look at the new service in more detail.
What is Sky Stream?
Sky Stream is the latest addition to Sky's (ever-increasing) range of TV services.
You receive a small device (or 'puck' as Sky calls it) which you connect to your existing TV via the HDMI socket and from there you have access to a simple and intuitive user interface that brings together all your TV channels, shows and apps into the one place.
You can watch both live and on-demand content.
There are over 150 TV channels to choose from as well as access to Apple TV+, Amazon Prime, Disney+, RTÉ Player, All4, YouTube, Discovery+, Peacock, Paramount+, Sky Sports, Sky Cinema and more.
Sky Stream has the same smart user interface as Sky Glass, making watching TV simple and quick. Helpful genre categories take you to content quickly, and voice search lets you find shows in a flash and control your TV with your voice.
You can also create playlists of what to watch and discover more with intelligent recommendations – meaning you never have to miss out on the latest releases again. And being Sky, with its constant investment and innovation, you can expect regular updates to make the streaming experience even better.
Netflix is also included for free. However, only the basic low-resolution version. You'll have to pay extra if you want to view in 4K (+€6) or on more than one screen at a time (+€12).
Everything on Sky Stream is available to view in HD as standard, with UHD also available.
The service can also be cancelled at any time if you wish meaning you don't have to commit to any long-term contract.
Sky Stream is compatible with any broadband provider but Sky recommends a minimum speed of 25Mbps. And it's compatible with pretty much any TV.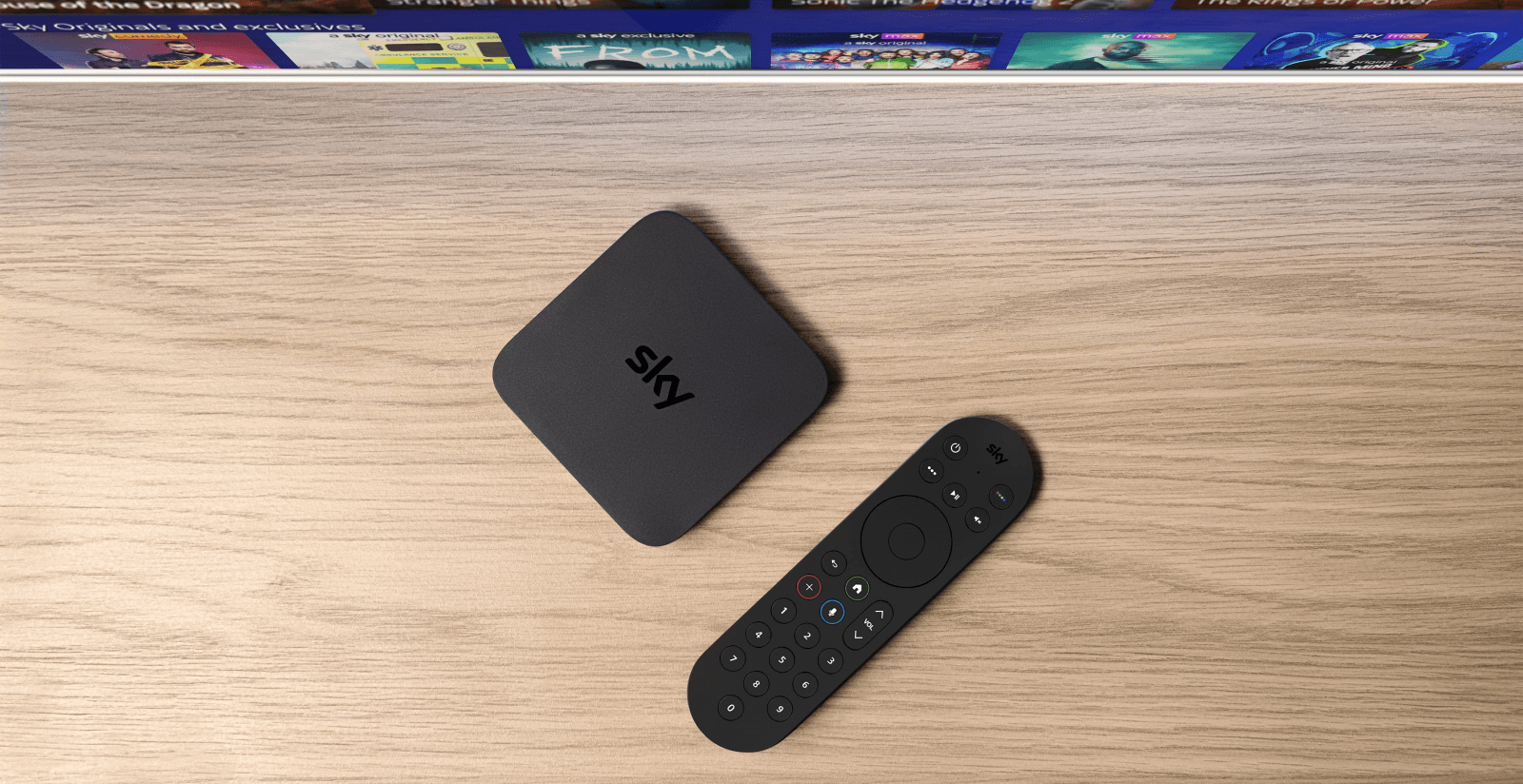 How is this different to Sky Glass?
Both services run over Wi-Fi and use the same user interface.
The main difference is that Sky Glass comes with a TV which you must pay for. Everything is incorporated into the TV meaning there is no need for a separate set-top box or puck, extra cables or a satellite dish.
With Sky Stream you receive a small dongle which you connect into your existing TV.
Cost
The price is €35 a month and this can be cancelled at any time.
There is also a set-up fee of €49.95.
However if you are new to Sky you can sign up to a 12-month contract for just €30 a month for the entire year and there is no set-up fee if you sign up for the year.
Netflix is included for free in the monthly price for everyone. But if you want access to any other streaming service or Sky Sports or Sky Cinema you'll need to pay extra.
Sky Stream revolutionises the way customers can access Sky and all of their favourite apps. Simply order your Sky Stream puck, receive it the following day and plug it into any TV to get the full Sky experience. There is no satellite dish or installation required.

Investment in innovation is one of our top priorities, as we continue to provide the best products and services to our customers. The launch of Sky Stream in Ireland comes just under a year after we launched Sky Glass here.
JD Buckley, CEO, Sky Ireland
Read more
Not to be outdone, Vodafone recently announced a range of great value broadband and TV deals for both new and existing customers from just €40 a month.
Mobile operator Three is currently offering three months of 5G broadband for free.
Looking to save on your mobile costs? Here are five super-cheap sim-only deals.
Compare providers and sign up today!
You can sign up to Sky's new TV service, or any other service, through bonkers.ie today.
Just head over to our broadband and TV comparison service. Input your address or Eircode. And we'll show you all the TV deals and broadband speeds available at your area.