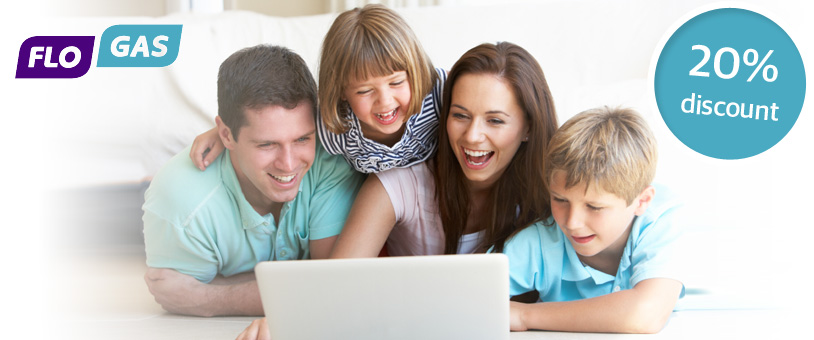 Flogas rings in New Year with 20% discount tariff

Flogas Natural Gas is kicking off the New Year with a new discount deal. The new tariff, which will be available from January 1st, offers a 20% discount off the Flogas standard unit rates.
Customers signing up to the new Flogas 20% discount tariff can expect to pay €817 for a year's supply of gas. That is €37 cheaper per year than Flogas's current best tariff and maintains the company's position as the best value standalone gas supplier.
Additionally, the new tariff is €176 or 18% cheaper than customers could expect to pay on the Bord Gáis Energy Standard gas tariff. Customers who have never switched their gas supplier (which is more than half of the piped gas market) could save €15 per month on this deal.
Warm weather and increased gas supplies has seen wholesale energy prices fall to their lowest level since 2009 and have given suppliers room to offer a range of new tariffs and discounts over the last number of months.
Flogas managing director John Rooney said: ""Our special New Year's 20% offer is a strong incentive for residential natural gas users to make the change and take full advantage of reduced fuel bills in January and February, usually two of the coldest months of the year."
Energy suppliers have come under some pressure to cut prices following reports on falling wholesale prices throughout 2014. Last week it was reported that wholesale gas prices were down 25% on the same period last year, yet to date no Irish gas supplier has cut standard prices – which are what most customers are paying.
However, falling wholesale prices have allowed Flogas and other suppliers to introduce a range of new discounts and special offers which are available to new customers. These deals offer some of the highest discounts since deregulation and many commentators have declared that a price war is being fought by Irish energy suppliers in a bid to gain new customers.
Managing director of bonkers.ie David Kerr commented: "To take advantage of the best prices and deals customers must be prepared to take action. It's a switchers market – even for those that have changed suppliers in the past. That's because most discounts last for just one year and then customers are back on standard rates."
For an average gas and electricity household, the difference between staying on standard rates and switching for the best discounts can be well over €300 per year.
---