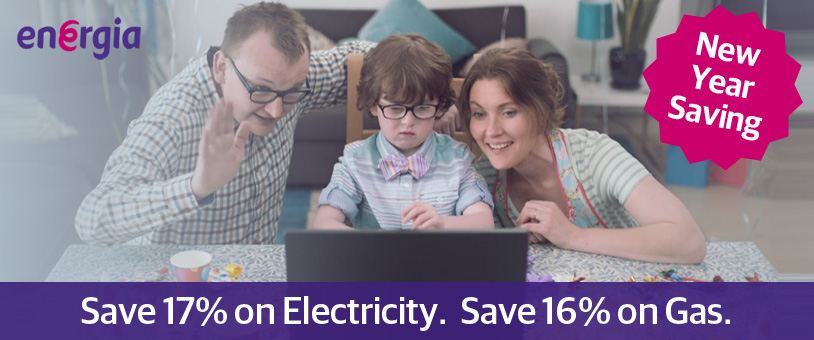 Energia introduces extra holiday discount

From today until New Year's Eve, Energia is offering new customers a chance to nab an extra 1% discount off their best electricity and gas prices.
New customer sign-ups can get 17% off Energia's standard electricity prices and 16% off their standard gas prices over the next nine days. This represents an additional 1% on Energia's current best publicly available SmartChoice deal.
 The new deal, which is available to dual fuel customers, will cost an average gas and electricity household €1,926 per year. This is €307 cheaper than Energia's standard rates and €277 cheaper per year than customers could expect to pay to Electric Ireland and Bord Gáis Energy on their standard rates.
Geoff Codd, Head of Marketing at Energia said that they were delighted to be able to offer Irish homes a further discount on their home energy bills. "Our fantastic new deal provides those switching to Energia with an extra 1% discount on both gas and electricity rates, on top of the already great savings we have on offer. This means the average Irish household can save themselves €307 over the coming year – a great move during January when budgets are traditionally tight."
David Kerr, managing director of bonkers.ie said: "At a time high expenditure, it's good to see a supplier offering households a little bit extra at Christmas."
The additional 1% discount on gas and electricity unit rates is worth around €18 and maintains Energia's position as the cheapest dual fuel provider.
Customer that split their gas and electricity between separate providers may still do slightly better.
---