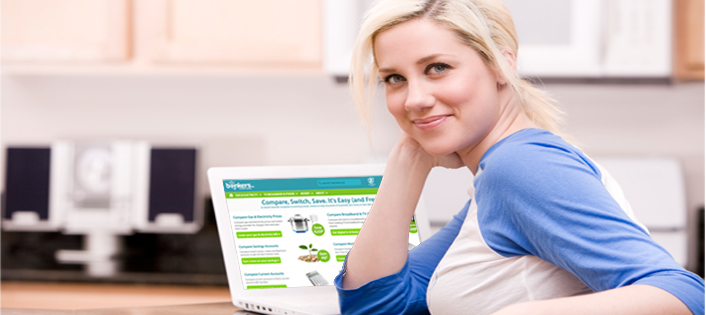 Budget Plans - could these monthly payment plans be winter bill busters?

It's almost freezing now as it probably should be at this time of year, but September was dry and warm and October was extraordinary - with some of the highest temperatures in more than 40 years.
It's been weird weather for sure, but I don't think anyone is complaining. It's the end of November and I'm just dusting off the winter woollies now, and the heat in the house has only gone on in the last few weeks.
Good news on the money front too - my last gas bill was just €15 for two months. It comprised of exactly zero units, zero carbon tax and a bit of a standing charge thrown in to make it worth my supplier's while putting a stamp on the envelope and sending the bill to me.
Even though it's great to be able to say I haven't used any gas at all in the last couple of months, the heat is on full blast now and I know that my next bill will be in the hundreds, and no doubt the one after that will be too.
For most people, energy bills - and gas bills in particular - are like that. Tiny after the summer and massive in the winter. And then there's the extra large one that always seems to come in right after Christmas - just when we can least afford it.
If you think about it though, it's actually a pretty peculiar way to bill for a service. You don't pay higher rent in the winter because you're staying indoors more. Your telly subscription doesn't go up because you're watching more as the nights get longer. But your energy bills do go up in the winter and if last year is anything to go by, I can expect my next gas bill to be around 20 times bigger than my last one.
Now of course energy charges are usage based, so this kind of billing kind-of makes sense - but - wouldn't it be great if we could even out our payments throughout the year instead of this see-saw type billing?
Budget Plans
Well, it actually is possible to even out energy payments throughout the year. Budget plans, as they are generally known, have been around for a while now. They usually work by looking at your previous year's consumption, seeing what it would cost you in the coming year, and then dividing that into twelve equal monthly payments.
Customers on budget plans receive statements rather than bills. These detail usage, whether the account is in credit or debit, and they may also contain a payment review. By their very nature, budget plans will accumulate credit during low usage times like the summer months. This credit then goes towards paying for times when usage is high. But the big benefit is no more painful winter bills, just a relatively even and predictable payment every month throughout the year.
Tolerance
The suppliers are cautious though. They want to make sure they are paid enough, so they generally add a bit extra onto the monthly payment as a safety net for themselves just in case of particularly cold winters or unexpected usage events – this is known as a tolerance.
Depending on the supplier, the tolerance can be as much as 20%, so if you're thinking of signing up for a budget plan, you should be aware of it. Ultimately though, any overpaid money is yours and you can request to have it repaid to you at the end of a year. In general though, suppliers like to use the extra credit to lower your payments in year two, but if your credit is substantial, say €200 or so, it should be refunded.
And speaking of payments, suppliers may also review your usage every few months to make sure it's in line with your monthly payment. If they think you are paying too little, they'll adjust it. The thing is that they should have a pretty good idea of your consumption because they use information from the previous year that they can get from you, from your history if you've been with them for a year or more, or from the gas and electricity registers.
Increasing popularity of budget plans
Budget plans used to be rare enough, but energy companies recognise that whopping winter bills can wreak havoc on fragile family budgets – which of course can affect their ability to pay those big bills – so some suppliers are now actively pushing budget plans as an easier way to pay.
It shows too. Customers signing up to new Airtricity deals are asked if they want to sign up to a Budget Plan, and Bord Gais requires customers to pay by Level Pay (their name for a budget plan) when signing up to their cheapest electricity tariff. Flogas has always encouraged monthly payment plans and now has around 40% of their customers on their Budget Plan.
So what are you likely to pay each month then?
Well, let's say you want to put your gas on a budget plan because that's the most erratic bill. And let's say your consumption is average. If you sign up to a good discount deal, your gas could cost you around €850 for the year. Now, your supplier will likely add a tolerance on to that. So let's call it €970. Divide it by 12 and you have a payment of €81 every month throughout the year. And at the end of a year, that €81 a month should have covered all your consumption and there should be a bit left over to bring down your payments in the following year.
And after all that, if you are still interested in signing up to a budget plan, I'll detail the ones that are currently available here.
Airtricity
Budget Plan
Available to gas and electricity customers
Available to direct debit and ebill customers only
Airtricity reviewed their Budget Plan program this year and made it available to both gas and electricity customers. Also new is that you can now sign up to Airtricity's Budget Plan as soon as you become a customer. In fact, you can you can do it as part of the signup process on bonkers.ie if you are changing to Airtricity.
Monthly payments are calculated based on past and current energy usage and your current tariff rates. The payment amount is reviewed every four months. Statements are sent every month and show recent payments, energy usage, costs, and the current account balance.
 
Flogas
Budget Plan
Available to gas customer only
Available to direct debit customers only
Paper billing
Flogas is a gas only supplier so it stands to reason that they don't do an electricity budget plan. Flogas does not do ebilling yet so Budget Plan statements will be sent by post. Statements are every two months.
Flogas calculates payments based on your most recent year's gas consumption. They can do this even if you have just switched to Flogas because they get your consumption from the gas register. Flogas does not have a specific review cycle, but they do monitor your Budget Plan and if they feel the payment is too low or too high, they will contact you before changing the payment amount.
 
Bord GaisEnergy
Level Pay
Available to electricity customers only
Only available by direct debit

Bord Gais is actively promoting Level Pay for its electricity customers, but is no longer taking signups for gas customers. Bord Gais calculates the monthly payment amount based on the previous year's electricity consumption. Statements are sent every two months as usual.
Bord Gais does not have a specific review cycle, but they will increase prices based on increased consumption or increased prices. They will notify customers on their next statement.
 
Electric Ireland
Equaliser
Electric Ireland's Budget Plan is called Equaliser, but it is not currently available for signup. Electric Ireland say they are upgrading the system and will relaunch it in the new year. When we have information on the new Equaliser plan, we will post it here.
---