Virgin Mobile's Data Demon took over Dublin streets yesterday afternoon in the network's latest marketing stunt to promote their "Unlimited Everything" mobile plan.
Dublin city centre workers and residents were yesterday greeted by a strange sight on top of the iconic Powerscourt Centre building on South William Street - a "Data Demon"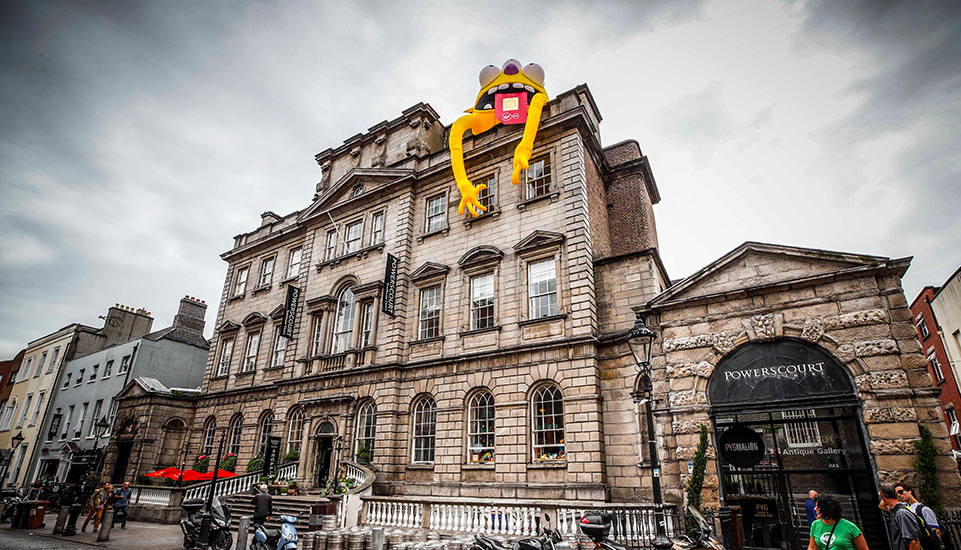 What's a Data Demon?
The Data Demon is Virgin Mobile's latest mascot; a playful demon with a voracious appetite for superfast mobile data, just like Virgin Media customers.
According to Virgin Mobile; "The demon is known for giving customers amazing value for money in the form of unlimited data, calls and texts for only €25 a month."
Paul Farrell, Vice President of Commercial at Virgin Media said of the stunt, "We're bringing some of the Virgin magic to the streets of Dublin. We realise our customers are data demons themselves which is why our €25 a month offer gives them unlimited data, calls and texts – as well as 5.5GB of data to use while roaming in the EU.
"Virgin Mobile customers want fast speeds, flexibility and plans packed full of data. This winning combination means that customers have greater flexibility and a service which is available to across every county in Ireland.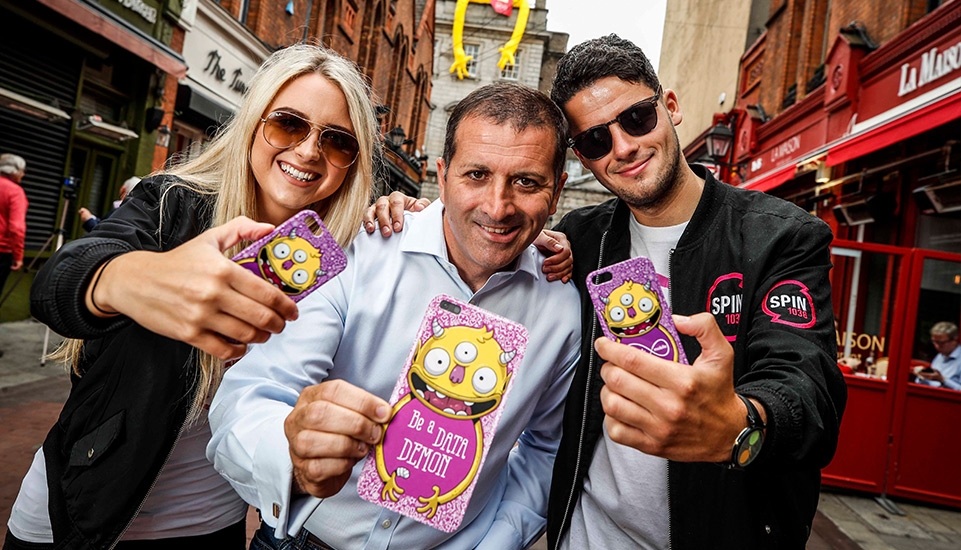 The Virgin Mobile story so far:
Virgin Mobile was first launched back in October 2015 when Virgin Media bought UPC, but there were only SIM-only plans available with the provider at the time.
The following July, they branched out and offered customers 16 different devices to choose from when signing up.
Most recently, Virgin Mobile became one of the first networks in the country to announce its new EU roaming charges ahead of the new "roam like at home" law which came into effect in June. Customers on the unlimited everything plan are allocated a generous 5.5GB when roaming within the EU.
Existing Virgin Media customers can get an "unlimited everything" plan from Virgin Mobile for €15 a month for six months at the moment.
You can browse Virgin Media's latest broadband, TV and phone deals - which are all available on bonkers.ie - now.