Virgin Media, which is increasingly making itself known as the go to provider for contractless everything, has created a new "Freedom" bundle which includes 240Mb unlimited broadband and mobile plan with unlimited 4G data, calls and texts.
Fans of Virgin Media's commitment to providing non-committal options when it comes to home phone, broadband, TV as well as mobile, will be pleased to hear of the provider's new Freedom Broadband and Mobile bundle.  
What's the deal?
With the new bundle you can get unlimited 240Mb broadband (which includes Virgin Media Hub) and a mobile plan that includes unlimited calls, texts and 4G data (fair usage limit of 30GB) for an introductory price of €70 a month for the first six months and €80 a month thereafter.
The bundle is on a 30-day rolling contract, meaning that you can cancel it at any time without any fear of contract breakage fees, giving you the freedom to change providers should you wish (hence the name "Freedom").
The bundle is available both to brand new customers who want broadband and mobile without commitment, as well as existing Freedom Broadband customers who want to add mobile to their bundle.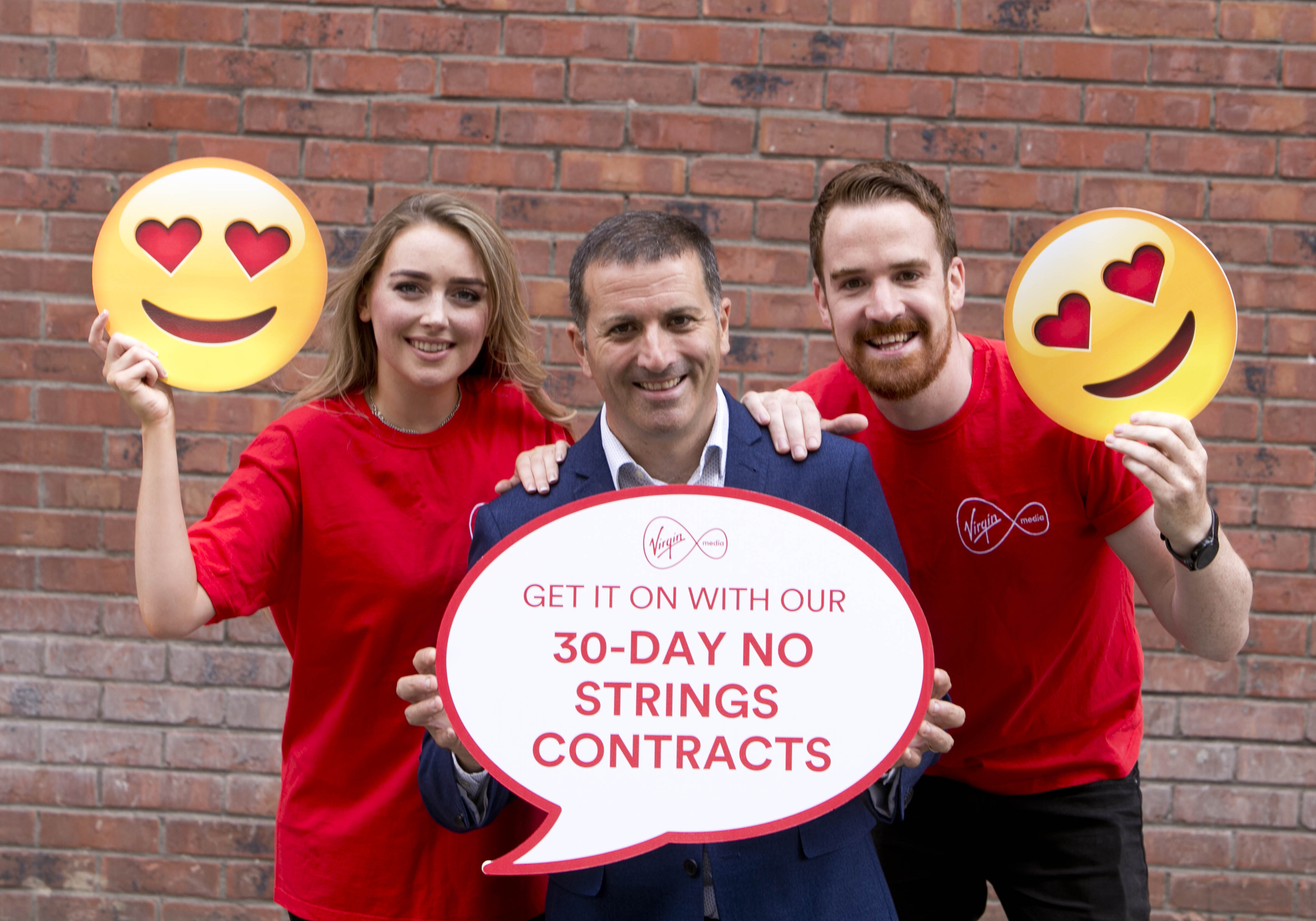 Completing the "Freedom" package
This new bundle deal joins the Virgin Media Freedom suite which includes Freedom Broadband and Freedom TV, so now all of your bases are covered when it comes to contractless telecommunication and entertainment.
A good year for Virgin Media
The announcement of the new bundle comes on the back of a successful second quarter of the year for the company; Paul Farrell, Vice-President of Commercial at Virgin Media said: "Our revenues in the quarter increased year on year by 2% to reach €102m, reflecting the acquisition of UTV Ireland, now part of TV3 Group revenues and continued growth in our Mobile and B2B segments"
"We are generating real momentum with our network build and have already switched on new homes and businesses in Dundalk, Drogheda, Ballina, Enniscorthy, Gorey, Tullamore, Kildare and  Greystones.  Ultrafast Broadband is becoming essential and our new customers are benefiting from being connected to Ireland's only truly ultrafast  broadband network."
Don't forget to compare
It's true that Virgin Media currently has the market cornered when it comes to contractless TV and broadband packages, so if you need a no-strings-attached package for whatever reason, they've got you covered. However, if you don't mind being tied down for a while, and you're in the market for a new broadband or TV package, why not compare across all of the providers? Generally speaking, longer term contracts offer cheaper monthly bills, so it could be in your interest if you can commit for a longer term.