More and more households in Ireland are carrying out green home improvements, according to new research from AIB, as it announces an increase in the limit on its new Green Personal Loan.
New research from AIB has revealed a nationwide surge in households carrying out green home improvements over the last number of years as they seek to improve the energy efficiency of their homes and reduce their carbon footprint.
It has been dubbed by AIB as a 'green wave' among Irish households.
The research comes on the same day AIB is increasing the amount people can borrow under its low-cost Green Personal Loan after the bank has seen an increase in demand since launching the product in March.
But more on this shortly.
First, here's a closer look at the research...
'Green wave' among Irish households
The research from AIB has revealed a 'green wave' among households in Ireland, with 41% of people surveyed by the bank saying they are currently, or have already, made significant green renovations to their homes, including upgrading doors, windows and insulation. A further 10% of homeowners said they are planning to undertake similar activities in the next three years.
The research also showed that 14% of homeowners are in the process of, or have already installed, a solar or heat pump in their home, with a further 22% planning to do so within three years. If you're considering retrofitting your home, make sure to research all of the finance options available to you.
However, consumers are not limiting themselves to just home improvements, with the bank also seeing a rise in the number of people purchasing hybrid and electric vehicles (EV) with its green loan.
Meanwhile, 28% of those surveyed who do not currently drive an EV are planning to switch to one within the next three years, according to the bank.
With demand for green household renovations rising and the subsequent demand for financing options doing the same, it's no surprise AIB has made the decision to increase the limit on its Green Personal Loan.
So, here's what you need to know...
What are the changes to AIB's green loan?
It was only in March that AIB launched its Green Personal Loan for customers, aimed at those undertaking significant green renovations such as those outlined above, or for those purchasing an EV.
At the time of launching, applicants could take out a green loan from between €3,000 and €30,000 for a period of up to five years with an interest rate of 6.25% (6.40% APR).
However, with the so-called 'green wave' building and the demand for green home loans growing, AIB has decided to increase the limit customers can borrow from €30,000 to €60,000.
AIB has also decided to double the term limit so customers can now take out a Green Personal Loan for up to 10 years.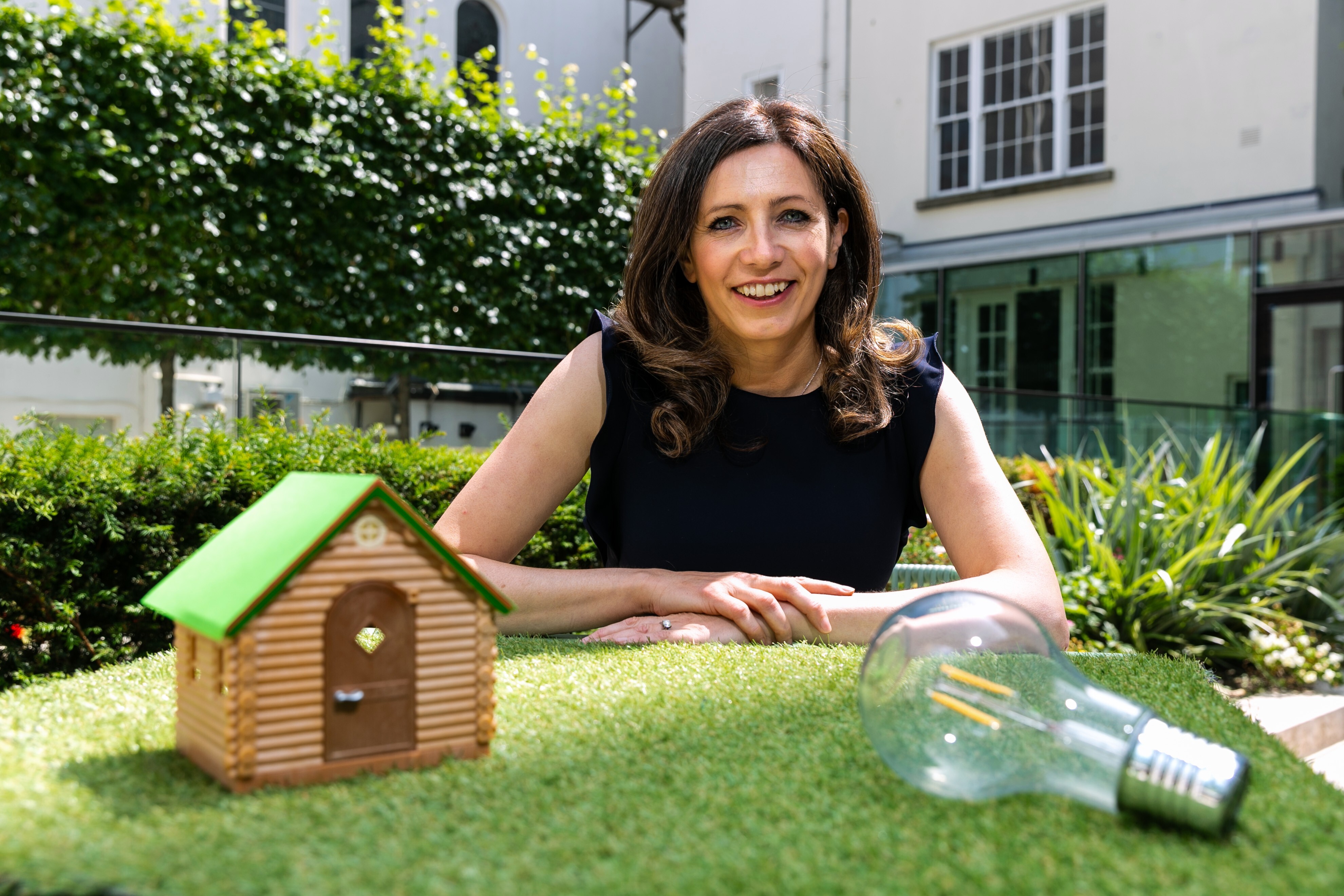 Pictured: Yvonne Holmes, Chief Sustainability Officer at AIB.
What's more, previously customers could only avail of a green loan through the AIB Mobile App, however, now the bank has also given customers the option of applying by phone.
Its variable rate of 6.25%, which is one of the lowest on the market, will remain unchanged.
Speaking about the changes to its green loan, Yvonne Holmes, Chief Sustainability Officer at AIB, said:
Over the past 18 months, we have all experienced significant changes in our lives. One of the biggest impacts has been the move for many people to working from home. As the economy continues to re-open, and people are planning for new ways of working and living, we want to support our customers as they seek to be more sustainable and in turn reduce their living costs.

Since the launch of our Green Loan earlier this year we have seen strong demand from our customers to make sustainable home and vehicle upgrades. The expansion of the current green loan offering will continue to support our customers and our ambition for 70% of our customer lending to be green by 2030, ensuring a greener tomorrow by backing those building it today.
Consider a green mortgage
If you're a homeowner who has made significant renovations to your home that have improved its energy efficiency you may also want to consider switching to a green mortgage.
For those who have a Building Energy Rating (BER) of B3 or higher you can now apply for AIB's green mortgage, which has one of the lowest rates on the market right now starting at 2.10%.
Mortgage switchers should also consider the latest announcement from Haven, a subsidiary of AIB, which only recently announced a tempting rate of 2.15% for homes also with an energy rating of B3 or higher.
For more information you can read our guide on green mortgages here.
Go green today
If you're looking to start minimising your impact on the environment today, check out these 12 ways to reduce your carbon footprint and save money or these useful tips to help you use less water and save money.
If you have any questions in relation to AIB's green loan, we'd be happy to help. Feel free to comment below or reach out to us on social media. We're on Facebook, Twitter and Instagram.