Virgin Media has slashed prices across nearly all of its bundle deals, bringing you savings of up to €43 over the course of your first year with the provider. Whether you're looking for a dual or tripleplay bundle to keep your household entertained, Virgin Media's got you covered.
In the market for a new dual or tripleplay bundle? Virgin Media has got something to suit everyone in its new range of discounted offers, available from today. Let's take a look at the details...
Get the whole shebang and save €432
Virgin Media's market leading tripleplay bundle for sports and cinema fans which the company launched last February is still up for grabs.
Get Full House TV (100+ channels), unlimited 360Mb broadband, Mobile World calls, Sky Sports AND Sky Cinema in standard definition for just €99 per month for the first 12 months, after which the price will rise to €135 per month.
If you'd like the bundle to include high definition in your package, you can do so for an extra fiver per month, meaning you'll pay €104 per month for the first 12 months and €140 per month thereafter.
If you want to cancel Sky Sports or Sky Cinema before the end of the first 12 month period, you can do so but you'll still pay the same price as the discount is off the premium.
With either of these offers (SD or HD) you'll be making a saving of €432 in your first year compared to standard pricing. Nice one!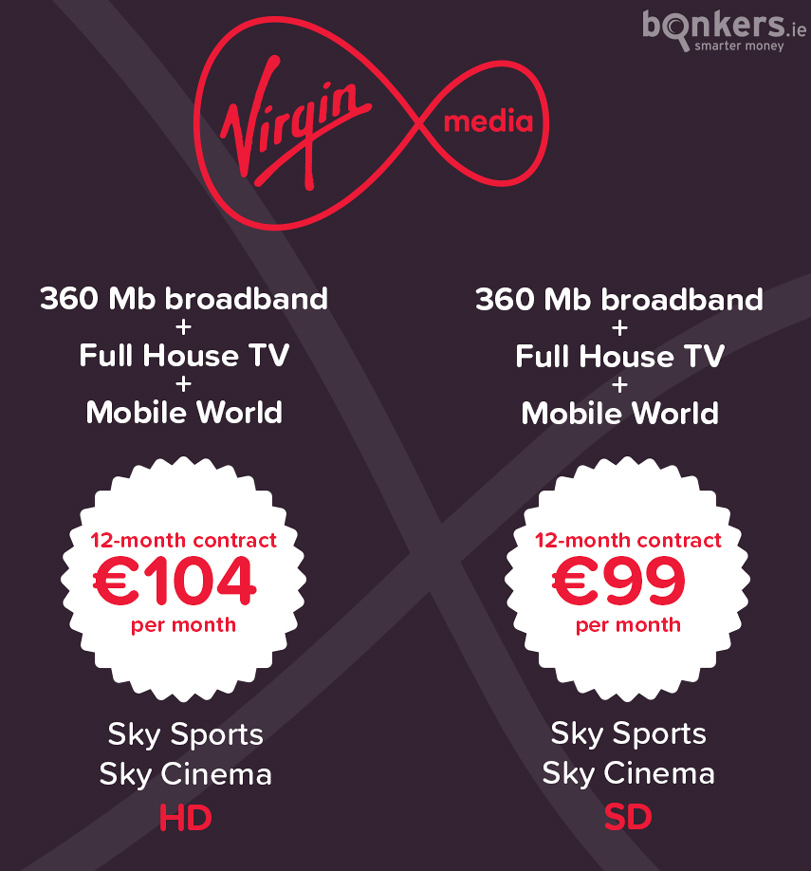 Standard tripleplay bundles
Not interested in Sky Sports and Cinema packages? Good news, there's also great value to be had in Virgin Media's new tripleplay bundles. Check them out below.
By signing up to any of these tripleplay deals you'll be saving €360 compared to Virgin Media's standard pricing in your first year. Not bad at all!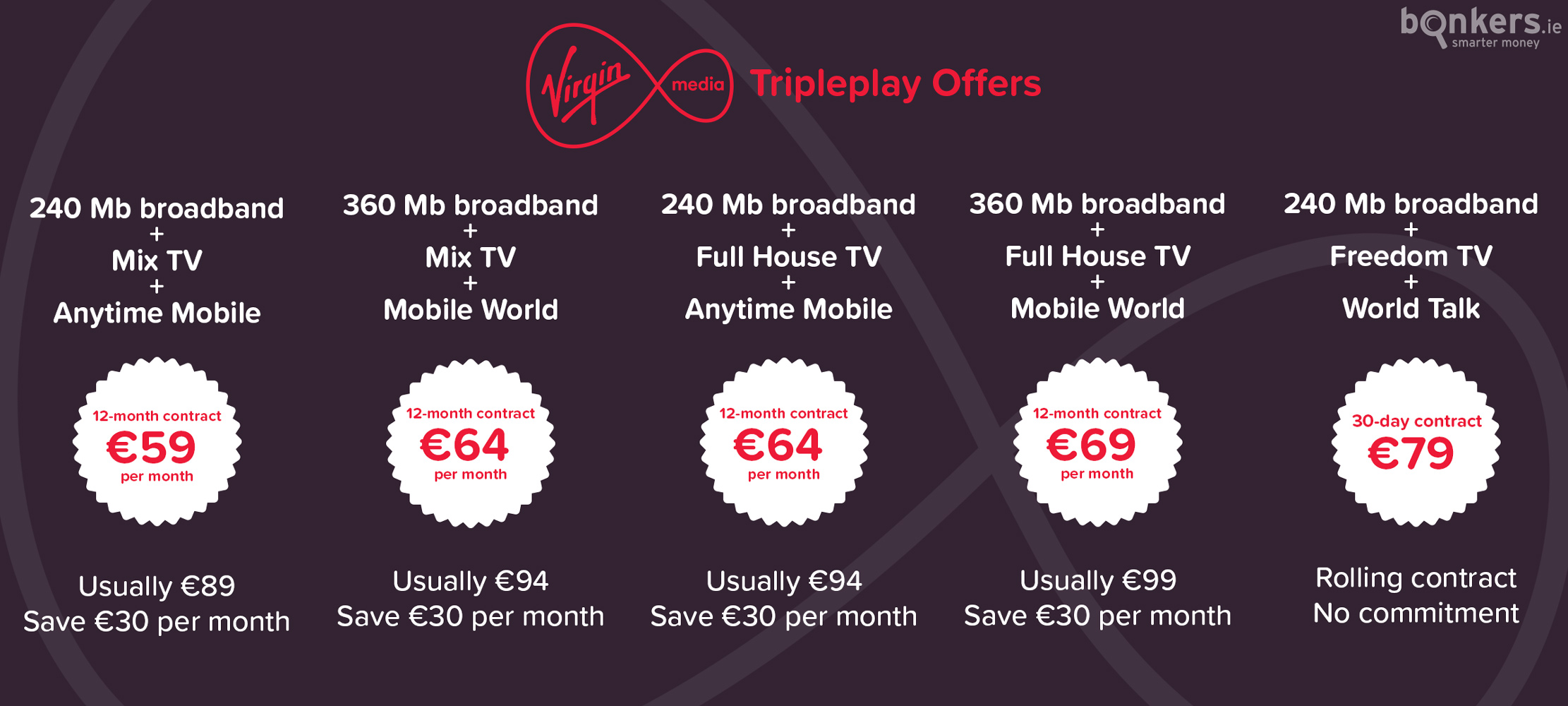 Can't be locked into a contract?
If you're looking for a tripleplay bundle without the commitment of a long contract you can get Virgin Media's unlimited 240Mb broadband, Freedom TV and Anytime Mobile for €79 per month on a 30-day rolling contract. Cancel at any time without penalty.
Ready to switch providers?
Virgin Media continues to bring value with its innovative and constantly updated discount offers. Before you rush off to sign up, however, make sure to compare their offers against those of other providers to make sure you're getting the very best value for money!