We spoke to to Sky about their new NOW TV product; a new no-contract online streaming service with entertainment, movies and sports channels. It launches in Ireland today. Here's all you need to know.
What is NOW TV?
NOW TV is a new streaming service offered by Sky that takes into account the new and varied ways we are watching TV these days. NOW TV knows that a lot of us are now watching TV on demand and often on our laptops or other mobile devices rather than on an actual TV.
With this is mind NOW TV created a service that allows you to stream premium unmissable TV shows, blockbuster movies and exclusive live sport and you don't even need a TV to do it! (But you can watch on your TV too of course). NOW TV affords you flexible and no fuss viewing with no contract.
Ann-Marie MacKay, Sales and Marketing Director, Sky and NOW TV, Ireland, commented: "NOW TV has arrived for customers looking for a no strings relationship with their TV. Designed for those who want to stream brilliant content without committing to a contract - whether that's diving into the drama of Game of Thrones, laughing along with the latest must-see movie or feeling the pressure during a Lions test match. Customers simply sign up, choose a pass and start streaming on whatever device they want."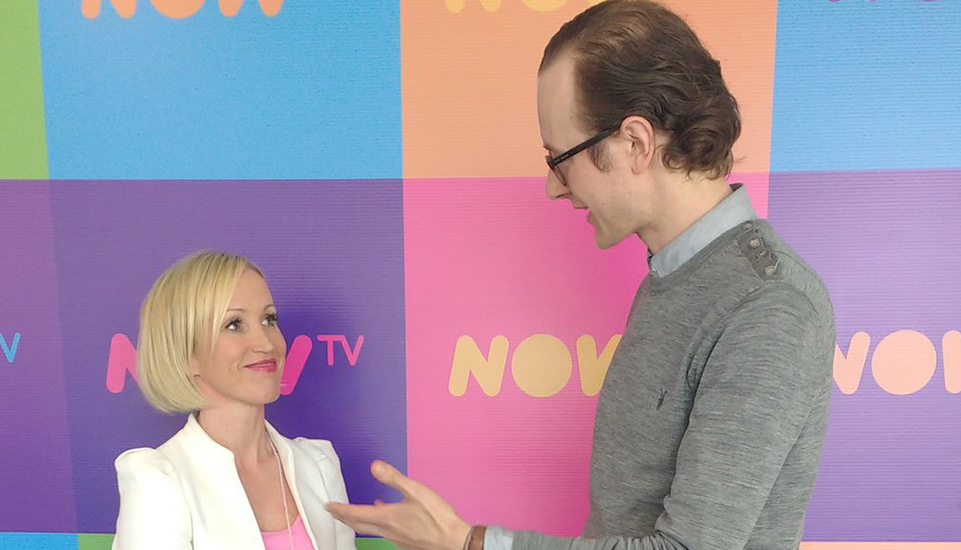 It's been around for 5 years in the UK and is set to make a big splash now that it's available here in Ireland. Let's take a look at the details:
What packages are available?
Now TV offers three different streaming packages known as "passes". These are:
Entertainment Month Pass:
Get 10 live streaming TV channels including Sky Atlantic, Sky One, Fox, Gold, Sky Living, Comedy Central, Discovery Channel, Sky Arts, MTV & Nat Geo Wild as well as access to over 250 on demand TV boxsets. Expect to be able to watch hit shows such as Game of Thrones, Billions, Big Little Lies and Ex on the Beach and many more.
Price: €15 per month (14 day free trial available)
Sky Cinema Month Pass:
Access over 1,000 movies on demand.
Watch live or on demand and get access to blockbuster films almost a year before any other streaming service, including the likes of Star Trek Beyond, X-Men Apocalypse and The Legend of Tarzan. They also have a great selection of classics like Forrest Gump, The Godfather and Groundhog Day.
Price: €15 per month (14 day free trial available)
Sky Sports Pass:
Get access to 7 live Sky Sports channels and enjoy exclusive action from the GAA All-Ireland Senior Championship, 159 Barclays Premier League matches including 3pm kick-off games which are exclusively available to Irish customers, the upcoming British and Irish Lions Tour, every F1® race live and of course all four Golf majors.
As always, access to sports comes at a heftier price and NOW TV offers three different price passes to customers. These are:
Day pass: €10

Weekly pass: €15

Monthly pass: €50

Where can I watch?
NOW TV is available to anyone in Ireland with an internet connection, and is supported on multiple devices with an intuitive and easy to navigate interface, with recommendations to help you find the best shows, sports and movies to watch. Devices supported include PC/Mac, iOS and Android phones/tablets.
How do I get it on my TV?
NOW TV is also available to watch on your TV via the NOW TV Box. The box turns your TV into a Smart TV giving you catch up TV from All 4, TV3's 3player and more, as well as awesome apps like YouTube and Vevo. The NOW TV Box is available with a two-month Entertainment or Cinema bundle for €40 at leading retailers from the end of May. But you can get it here now.
I already have a smart TV or a streaming box such as Apple TV or Chromecast, do I still need to get a NOW TV box to access it on my TV?
Yes, unfortunately for now in order to access NOW TV on your television you need to purchase a NOW TV box. However, NOW TV apps are available to download on other devices in the UK already, so it's likely that we will see them in Ireland in the future.
Do I need to have a Sky TV package already to watch?
No! NOW TV is available to anyone regardless of your current TV provider.
Anything else I need to know?
Be aware that NOW TV requires a minimum download speed of 2.5Mbps, 3G or 4G in order to work properly, so if you're unsure about the speed of your connection, be sure to check it in advance. You can perform a speed test here.

NOW TV is the only online streaming service that lets you watch live pay TV and on-demand shows, Box Sets as well as the latest movies and exclusive live sports without a contract. You don't need a subscription or contract just dip in and dip out using a selection of NOW TV Passes.
Sounds good! Sign me up:
Like the sound of everything? NOW TV are offering a 14 day free trial to new customers and is available here.