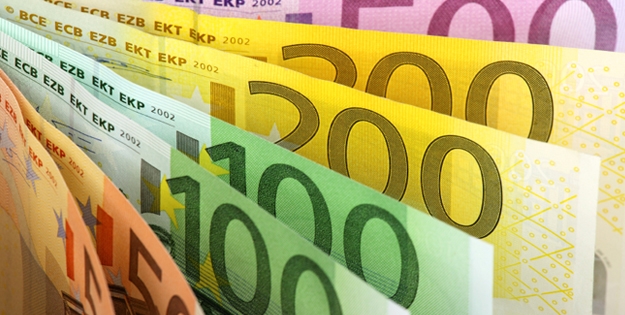 Savers Continue To Suffer As Rates Slide Further
As if those with a few bob in savings weren't feeling the pinch enough already with the DIRT rate at a record high of 33%, so now Banks continue to hammer down on the interest rates they offer their savers in return for their hard earned cash.
Rates this year have been cut by a whopping 40%. We thought it wouldn't be possible to "better" that cut - but over the Bank Holiday weekend, savers at Ireland State Savings got their answer with an eye-watering cut of 50% in one category of Savings Account (Deposit Account Plus - was 1% AER, now 0.5% AER).
In fact, over the last couple of days, bonkers.ie has recorded a significant drop in all savings products from Ireland State Savings, KBC Bank and permanent tsb. 
Why the sudden drop?
In fact, it's not so sudden. Interest rates have been eroding steadily since last year.
In addition, the banks are under pressure to increase their cash on deposit so they can continue to pass tests laid down by the ECB. In addition, banks with a high Tracker mortgage book are themselves losing significant sums each month on their customers with a Tracker mortgage. The ECB rate cut from last month now affects their entire Tracker book - making them hurt even more.
And what about State Savings? 
Ireland State Savings have come under huge pressure from banking industry groups because their savings accounts often come with one magic element which the regular banks can't really compete with - being DIRT free. With DIRT at 33%, it is a significant portion of the interest earned over the course of a year, and if it can be removed then surely that's something to look at.
Until the weekend, Ireland State Savings offered a massive 45% (Gross) rate for its 10 Year National Solidarity Bond. That's now been cut to 35%, as have the 4 Year National Solidarity Bond, Deposit Plus Account and several more of their popular accounts, including 6 Year Childsaver account. On the positive front, the "buy in" minimum deposit has been cut from €100 to €50 in many cases, and now it is possible to invest "per issue" of each account type.
Savers continue to pay through the nose in high DIRT rates, and find their savings increasingly under pressure to break even, after DIRT and inflation are considered.
Perhaps Savings Accounts have had their day in the sun - is it time to look elsewhere for even a modest return on our savings ?
***********************************************
So just how much have Permanent TSB and KBC rates changed by over the last few days?
Permanent TSB
Online Regular Saver
3.50% to 3.00%
1 year Interest First Savings Account
From 2.70% to 2.45%
1 year Fixed Rate Deposit Account
From 2.65% to 2.40%
6 Month Interest First Savings Account
From 2.43% to 2.18%
6 Month Fixed Rate Deposit Account
From 2.41% to 2.16%
Online 40 Day Notice Account
From 2.15% to 2.00%
40 Day Notice Account
From 2.00 to 1.95%
KBC
Interest Upfront Savings Account - 12 month term
2.60% to 2.50%
9 month fixed rate account
2.60% to 2.40%
12 month Standard Fixed Rate Account
1.75% - 1.50%

Smart Access Demand Deposit Account
From 2.60% to 2.30% on 6th August

All shorter term accounts have been reduced by between .20% and .10%.
---