That brings the tally bonkers.ie has raised for charity at our last three Awards to over €15,000, helping those in Ireland who are most vulnerable.
At the start of February a fully suited and booted bonkers.ie staff took to the Round Room of the Mansion House for our third annual National Consumer Awards.
The focus of the evening was to celebrate companies that provide exceptional value and service to customers in Ireland. However we also had another focus for the evening...
Our mission
Our misison here in bonkers.ie is to help our customers save money by getting them the very best deals. But another part of our mission is to contribute towards our local community.
It's hard to walk down any of Dublin's streets without being faced with the harsh truth about the main issue facing our great city at the moment: homelessness.
That's exactly why for the third year in a row our charity partner at our Awards was The Peter McVerry Trust. We couldn't ask for a better partner who is unrivalled when it comes to the work they do in seeking to end homelessness.
The final tally we managed to raise on the night was €4,515, which brings the total raised over the past three years to over €15,000.
One particular donor we want to give a special mention to is Paul Merriman of askpaul.ie who gave a very generous contribution of €2,500 on the night.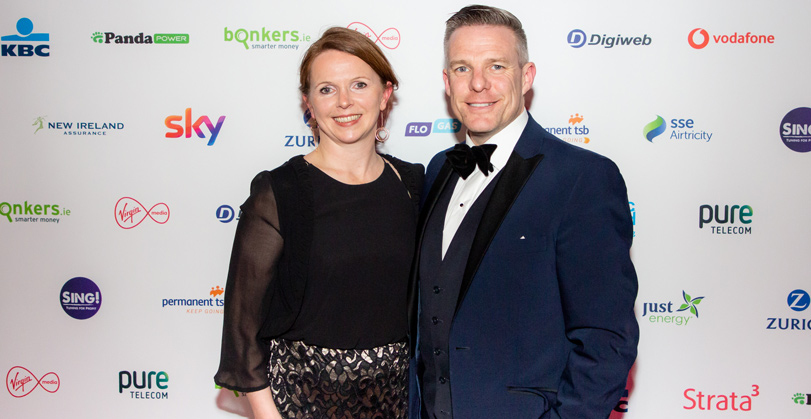 Pictured: Nell Ward from The Peter McVerry Trust and Paul Merriman.
We also want to give a shout out to all of the donors and everyone who contributed on the night. Your donation will help The Peter McVerry Trust continue with their great work and efforts to eradicate homelesses.
And if you weren't there on the night and would like to donate now, we would urge you to head over to their website and give what you can today.