Managing your money should be an easy, simple, convenient and above all painless process. Here at bonkers.ie, we want to show you that it can be - with a little help from technology!
So you've got a monthly deposit savings account, all of your monthly bills are set up with direct debits and your mortgage repayments are under control - so where does all of the rest of the money disappear off to? Budgeting and keeping track of spending can, and often does get put on the backburner to the point that we can sometimes find ourselves in hot water, in the run up to payday.
In this day and age, there are many handy tools at our disposal to help us with budgeting and we're here to take you on a tour of some of the best budgeting apps out there.
Instead of listing a few apps that all do a variation of the same thing, the following list showcases a collection of apps that are all designed to cater to a different specific financial need.
So whether you need a great way to track your day-to-day spending or a more efficient way of keeping track of your business expense receipts - read on to discover some world class solutions to everyday budgeting issues.    
General Spending: Money Lover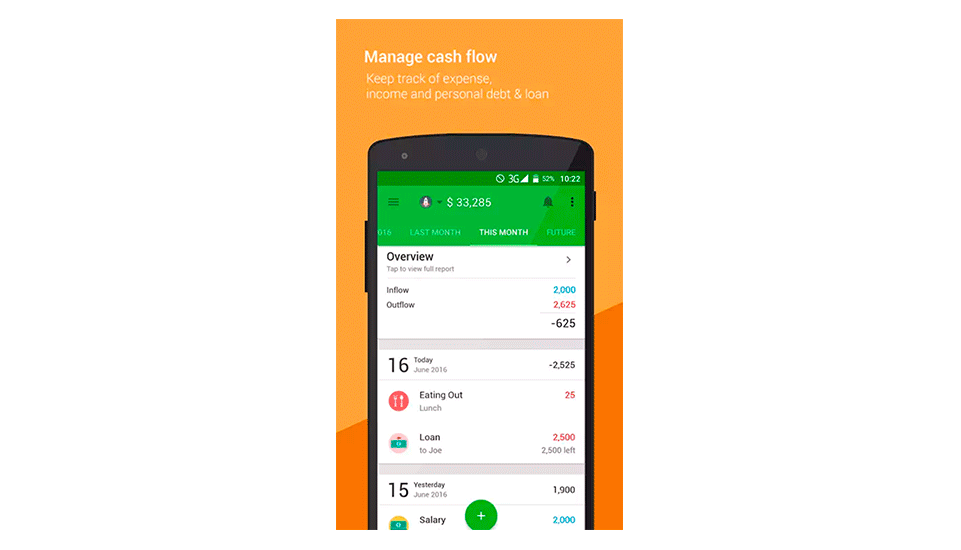 Staying on top of your own personal spending and budgeting can be a real pain so if you're looking for a great all-in-one app to track your general personal day-to-day spending, look no further than Money Lover.
With a beautifully intuitive user interface, Money Lover allows you to add all of your separate accounts, manually enter and manage daily expenses (which you can group by category), create and plan personal budgets, manage debt, add recurring transactions, set savings goals… the list goes on.
It creates graphs of your spending over time to help you to identify trends and even comes with a travel mode that you can use when you want to group a number of transactions together (for example, a holiday). This is a useful feature as the app anticipates and knows that it can be harder to review the impact of an event if you can't separate it from your usual daily spending habits. 
Money Transfer: Transferwise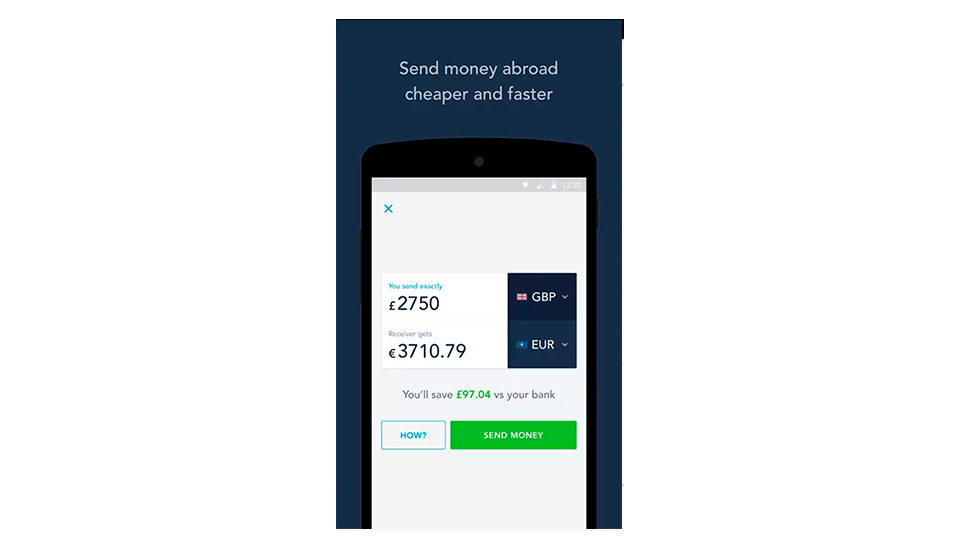 From the creators of Skype comes Transferwise, a money sending app that claims to transfer your money abroad at rates up to eight times cheaper than your bank.
How does it do it? Well, the app is based on a peer-to-peer system which means that for instance, say someone wants to convert their pounds to euros, TransferWise will find someone who wants to transfer money in the opposite direction (euros into pounds). The app automatically matches the two amounts using real-time exchange rates and pays out from the local euro or pound account, meaning the money never actually crosses borders.
By using the app rather than traditional banking methods, you eliminate banking fees altogether and you don't lose money by transferring at an unfair rate. Wahey!
Expense Tracking: Expensify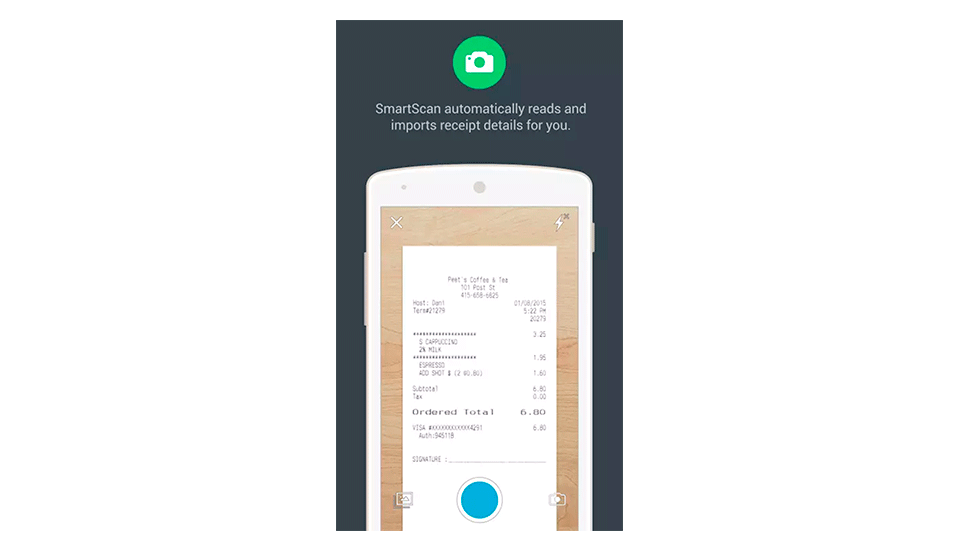 If you travel a lot for work and have a hard time trying to keep track of all of your business expenses, Expensify is the solution for you.
The app comes with both manual and automatic features; allowing you to manually enter and track expenses such as travel mileage and time/rate based expenses. You can also use the handy Smart Scan feature which allows you to photograph a receipt which your phone reads to automatically generate expenses.
The app also features automatic currency conversion and you can even import purchase information from your credit card.
Bill Splitting: Splitwise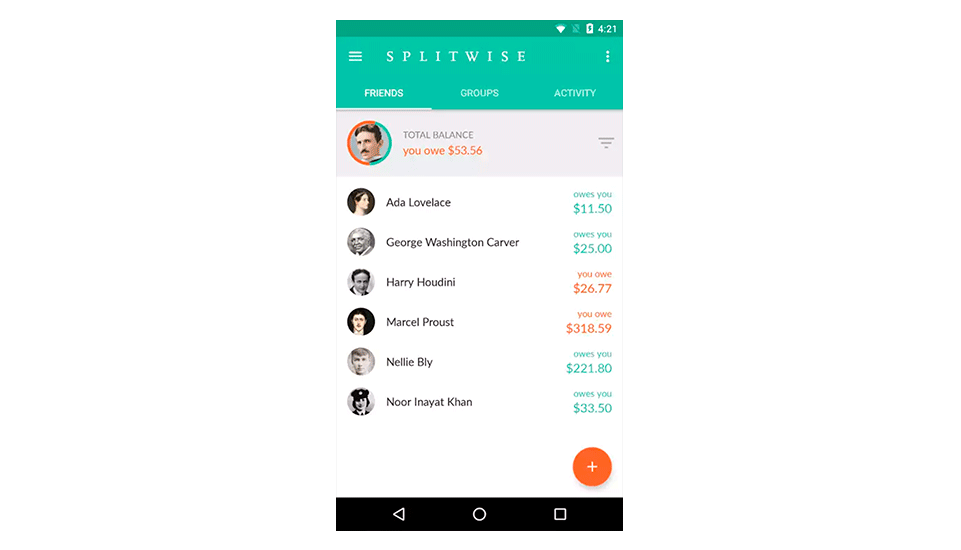 Do you find yourself always arguing with your partner/siblings/parents/housemates about who owes who what? If the answer is yes, Splitwise is your new best friend.
Arguably of the most use to those living in a house share situation, Splitwise makes divvying up the household bills a breeze.
The app offers a one-stop-shop for all of your shared expenses. You can log bills and group expenditure, including IOUs. You can list all of your different bills such as electricity, bins, broadband, TV etc. in one place and input what you've paid and others in the household will be notified.
What are you waiting for? End those household squabbles now.
Family Budgeting: Home Budget with sync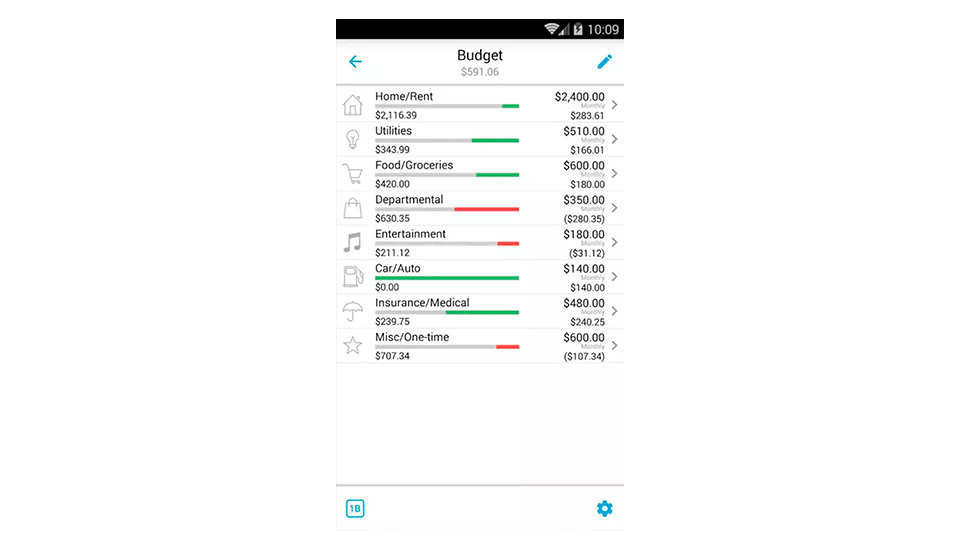 With a similar MO to Splitwise, Home Budget with Sync is a super solution for family rather than house share-centric budgeting issues.
Like Money Lover, the app offers a great platform to create budgets, manage income amounts and easily log and categorise expenses over time but what makes it different is that it has a great Family Sharing feature that allows users to sync up income and expenses between multiple devices.
This means you can easily coordinate your bills and expenses with family members and review your spending habits together with charts, infographics and itemised lists of purchases.
There's an app for that
Apple really did have it right back in 2009 with its "there's an app for that" campaign and here at bonkers.ie, we're totally here for it - especially when it means you can take the hassle out of boring everyday tasks to get back to the important things in life.