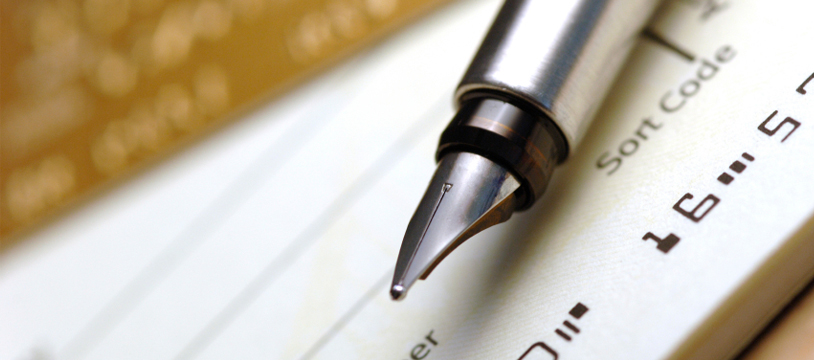 Why on earth aren't we switching our current accounts?

This week the Central Bank issued the current account switching numbers for 2013. They are absolutely shocking.
In 2013, a mere 14,349 people switched current accounts using the Central Bank's Switching Code.
Fourteen and a half thousand people may sound like a sizable number, but there are nearly five and a half million active current accounts in Ireland, so that means just 0.26% of those were actually switched last year using the Code. That's only one quarter of one per cent!
Now, in fairness to the Central Bank, they have highlighted that the number of people switching in the second half of 2013 had more than doubled from the first half, and I expect that number to at least double again when the numbers come out for first half of 2014 (I'll explain why a little further on).
Free banking?
But still… what is going on? In the last two years, free banking has all but disappeared from our Island Nation. A current account for an average punter is costing €100+ per year with the big banks and around €50 per year with the smaller ones.
Sure, you can get conditional free banking, but you've got to be either totally loaded, or prepared to switch. The thing is that not many of us are loaded, and the rest of us just don't seem to be bothered with switching – and most of us continue to put up with high current account fees.
It is good news that the number of people using the Switching Code to change current accounts has more than doubled in the second half of last year, but I think there's a very good reason for that…
Danske Bank has just finished cutting loose 60,000 retail customers. The punter-dumping project was started last October when the bank decided to get out of the retail business altogether, and the operation drew to a close on April 25th when the last accounts were closed.
Mañana
Now we're not quite in the mañana category as a people, but we are renowned for leaving stuff 'till the last minute. It shows in how few of those Danske customers actually switched in 2013. Sure, they gave the Central Bank numbers a big boost, but our procrastination is the reason I expect the switching numbers for 2014 to take a huge jump.
Sure up until a couple of weeks ago, Ulster Bank was still running a campaign that said "Danske Bank customers are very important people!" They must have known that there were still plenty of them out there looking for a new home for their money.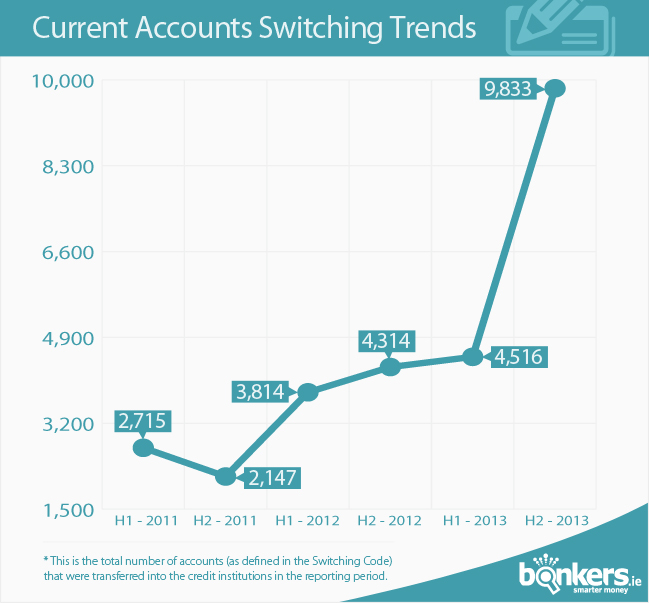 The Danske Bank Effect
Current account switching numbers jump in late 2013 after Danske Bank announces retail pullout

It really does seem as though we only change current accounts when we are absolutely forced to. It's understandable too. It's perceived to be really difficult, we're worried about our direct debits and our payments, our pay cheques and all that but…
The whole point of the Central Bank Switcing code is to make it easy to switch current accounts, payments are not supposed to disappear forever, and best of all, your old bank is required by law to help you switch to your new bank.
And if you switch to the right bank, you should be able to get free banking, even if you don't have a spare three grand to leave in your current account at all times.
Never before in the history of Irish banking has such a large number of people had to hit the streets in search of a new bank! So we'd love to hear from you if you've used the Switching Code to change your current account. How did it go? Was it easy? Did all your direct debits and payments make it? Would you recommend doing it to a friend? If you weren't forced to switch, would the savings have been worth the effort?
 
---