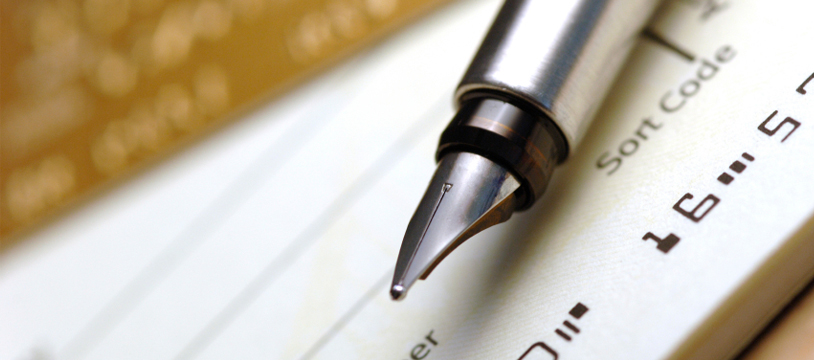 Eight out of ten people pay more in current account fees than they think – are you one?

Have a guess - how much do you think you pay in current account fees each year? €30, €60, €120? More?
Well, chances are your guess is wrong – by quite a lot. Apparently, you're paying 50% more in current account fees that you think according to research published today by Permanent TSB.
It does seem odd that a bank would publish a report that shines a light on how much people are paying in current account fees, especially since our banks have gone from charging us nothing a few years ago, to charging us for almost everything today – but they have their reasons and I'll get to that in a bit.
Right now though, depending on the bank you're with, you could be paying 35 cent whenever you take cash from an ATM, 40 cent to talk to a teller, or 20 cent each time you buy stuff with your debit card. You might even be paying maintenance fees on top of these charges too. They really add up, so it's no wonder we're underestimating the amount of money we're charged in current account fees.
 
So how much are you really being charged?
Well, if you are paying fees, you're probably paying around a tenner a month with one of the big banks, and half that with one of the smaller ones. But if you've got lots of money, you're probably not paying any fees at all.
"Free to those that can afford it, very expensive to those that can't," goes an often quoted line from an old cult movie – and it's eerily accurate of the Irish banks. The more money you have, the less likely it is that you're paying current account fees. That's because the banks now all operate a "fee waiver" system whereby you have to keep a certain amount of money in your current account at all times or deposit a certain amount every month to avoid fees.
The waivers vary from bank to bank, but basically you'll need to lodge or maintain between €1,500 and €3,000 to avoid fees depending on who you're with. Miss the waiver or slip below the minimum balance requirement and you'll probably have to pay all the fees for a full quarter.
 
So is it worth keeping €3,000 in your current account at all times to avoid fees?
Sadly, it is worth it - if you've got the money that is. With deposit interest rates now 2.2% at best and DIRT at 41%, banking customers will earn less than €40 a year in interest on €3,000 - so it now actually makes sense for customers to keep that cash in some current accounts to avoid fees.
And it looks like people are doing this in their droves. They are pulling money from savings, putting it into their current accounts and using that money to avoid fees. In fact €2.26 bln has come out of term savings accounts and €2.27 bln has gone into overnight/current accounts since the beginning of the year – almost an exact match. It's an amazing movement of money and because people are not spending this cash, it seems there's only one obvious explanation. They are using the cash to avoid current account fees – because they've done the sums and it makes financial sense.
There's more bad news on the way for banking customers too. Next week Ulster Bank is getting rid of one of their fee waivers. Up to now, you could either lodge €3,000 a month or keep €3,000 in your current account to avoid fees. From the 19th September, just lodging three large won't do it anymore. You'll need to keep it there at all times to avoid paying fees.
Ulster Bank reckons this change will only affect 8% of their customers – but maybe that's because so many are already paying.
 
Switching Index
Why on earth would Permanent TSB commission research and issue a report that highlights that most of us are paying too much in fees?
It's pretty simple really. They have the lowest fee waiver in the market at the moment and they want to highlight it. It works like this, to avoid fees with Permo, you need to lodge €1,500 per month to your current account – that's it. If you can't meet the waiver, you'll pay €12 per quarter.
Permanent TSB says they've signed up 39,000 customers since the beginning of the year, so it does look as though people who just can't keep €3,000 in their current accounts are beginning to move. There was a forced migration of Danske customers at the beginning of the year which surely helped, but it's still a significant number.
There's more to Permanent TSB's Switching Index report though. They say that we're happy to change stuff like car insurance (36%) and electricity (26%) but we're reluctant to change health insurance (16%). And the one we're least likely to change? You guessed it, bank accounts. Just 9% of people surveyed said they'd be prepared to change their bank accounts despite saying that it was the banks that caused them the most frustration! 
---