It's the most wonderful time of the year! Clichéd yes, but who doesn't love a good old fashioned festive cliché? Christmas comes but once a year and all that. If you're looking for something to stick on the telly to get you into the festive mood, look no further! We've got you covered with the best Christmas TV episodes and movies available on Netflix right here.
Let's kick things off with some Christmas themed Christmas episodes and specials because there's nothing more comforting than knowing your favourite TV characters have their own awkward uncles and disappointing Christmas presents too.
Black Mirror - White Christmas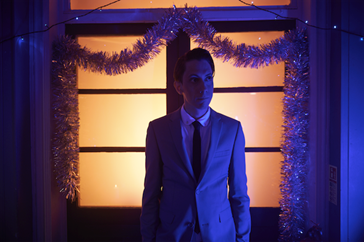 Season 2, Episode 4
Matt and Joe are stationed at a small, remote outpost in the middle of a snowy wilderness. On Christmas Day, Matt talks to Joe about what brought him to the outpost, a topic they never discussed in the five years they have been there. Joe is reluctant, so Matt opens up first to explain why he came. So begins the story of three interconnected tales of technology run amok during the Christmas season…
RuPaul's Drag Race – The Queen Who Mopped X-Mas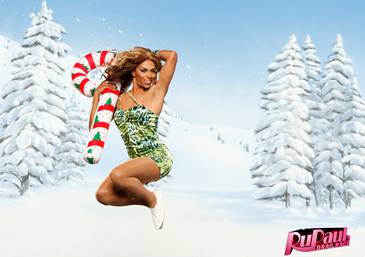 Season 3, Episode 2
Sometimes Christmas can be such a drag don't you think? Well if you can't beat 'em, join 'em we say! Warm those Christmas cockles with a fierce Christmas challenge where the girls are asked to create a holiday look.
F is for Family - O Holy Moly Night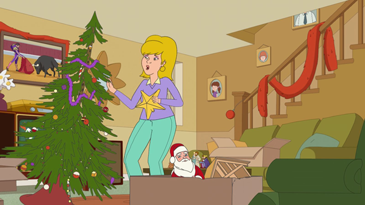 Season 1, Episode 6
Looking for a family as dysfunctional as your own this Christmas? Check out this Christmas ep from F is for Family, a modern animated imagining of an old-school classic family sitcom set in the 70s. In this episode Christmas Eve turns chaotic as Frank's deal to avoid a strike hits a last minute snag and Bill's first stint as an altar boy leads to trouble.
Bojack Horseman Christmas Special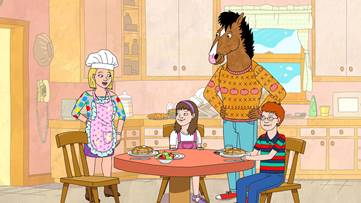 Continuing down the road of holiday family dysfunction, fans of Bojack Horseman should check out the Christmas special which you may have missed (it's a stand alone special separate from the show on Netflix). The special finds Bojack in a very un-Christmassy mood. Then Todd shows up with a giant candy cane and an old "'Horsin' Around" Christmas episode and things start to look up.
Unbreakable Kimmy Schmidt - Kimmy Goes to a Hotel!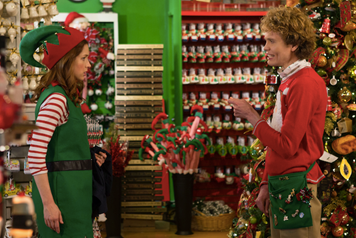 Season 2, Episode 8
On the wackier end of the spectrum, get festive with the cartoonish childlike wonder of Kimmy Schmidt. In this Christmas episode or rather Fake Christmas episode, Kimmy and Dong take a trip to the Poconos, and a Jewish family claims that Jacqueline's prized Mondrian is rightfully theirs.
Looking for something more long form to settle down in front of to wait out your Christmas food coma? Try some of these movies:
A Christmas Prince
The talk of the internet for the past couple of weeks since its debut, Netflix's Original Christmas movie is dividing audiences as it's being called the new best worst movie ever. Here's the blurb: "christmas comes early for an aspiring young journalist when she's sent abroad to get the scoop on a dashing prince who's poised to be king." With the most contrived and predictable plot you're likely to find anytime soon, A Christmas Prince will give you a good laugh at the very least!
The Night Before
If you're a fan of the Judd Apatow brat pack, you'll be sure to get a kick out of The Night Before. In it three best friends decide to end their tradition of wild holiday partying - but not before one final drug-fueled Christmas Eve in New York.
Miracle on 34th Street
And now we get into the real Christmas classics! Miracle on 34th Street sees a mother and her young daughter befriend a department store Santa Claus who claims to be the real deal.
Jingle All the Way
Who doesn't love a festive Arnie in frenzied dad mode? In this 90s classic Arnie must match his wits with a sleazy Santa, a stressed-out mailman and a horde of parents to procure a hot new toy on Christmas Eve.
Love Actually
And finally, this one needs no introduction whatsoever - but here's one anyway! This ensemble comedy is a charming treatise on romance, telling 10 intertwining London love stories, leading up to a climax on Christmas Eve.
That's all from us here, keep a look out for our upcoming review of 2017's best Netflix movies and shows but until then, Merry Christmas one and all from all of us here at bonkers.ie.