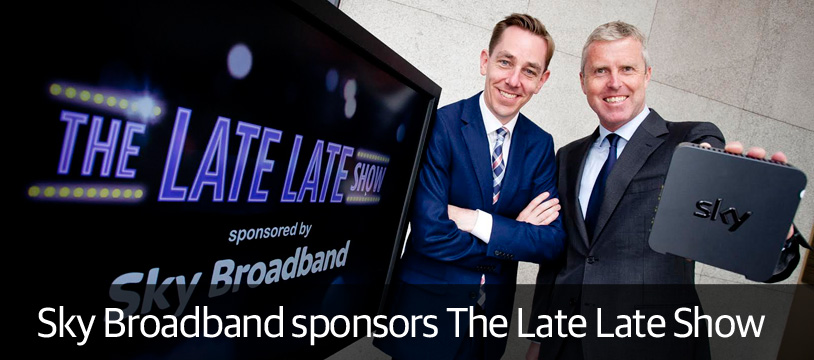 Can you believe the Late Late Show is 53?

Sure you can - it's the longest running TV show in the world and the most popular show in Ireland by a stretch, so they're certainly doing something right over there in RTE.
The Late Late Show has had one of the longest running presenters in the world too. Gay Byrne himself hosted the show for an incredible 35 years. Just imagine, he was only 29 when he started out on the show back in July 1962!
The Late Late Show's incredible run is down to more than its mixture of entertainment, music, and interviews – it's got something else too – it seems to have a finger on the pulse of the nation and knows how to cover the stories that have Ireland talking.
We bring all this up today because the iconic Late Late Show is back! It kicks off its 53rd season on Friday 5th with Ryan Tubridy hosting the show. Sky Broadband is back as the sponsor too, having signed on for a second year with Ireland's most popular TV show.
And popular it is too... An average of 612,000 people tuned in every Friday night during season 52 to watch Tubridy and his guests talk, sing, dance and play... with toys… and it's certainly the toys we like the most. The Late Late Toy Show was the most popular show on TV in 2013 by a mile with more than 1.5 million people tuning in - that's a third of the population! 
Anyway, best of luck to the Late Late Show and their sponsors Sky Broadband for season 53. Oh, and Ryan Tubridy's only got 30 years to go if he wants to beat Uncle Gaybo's run on the show!
 
---