From taking some well earned time off, to discovering new cultures, food, people, entertainment and of course places; travelling is one of the most rewarding experiences we pursue in life, but that doesn't mean that it doesn't come with its fair share of stresses!
In this article, we attempt to take some of the financial sting out of holidays by offering our best money saving tips for travelling. Whether it's business or pleasure, we're sure you'll find something useful in the following tips.
How to save money on flights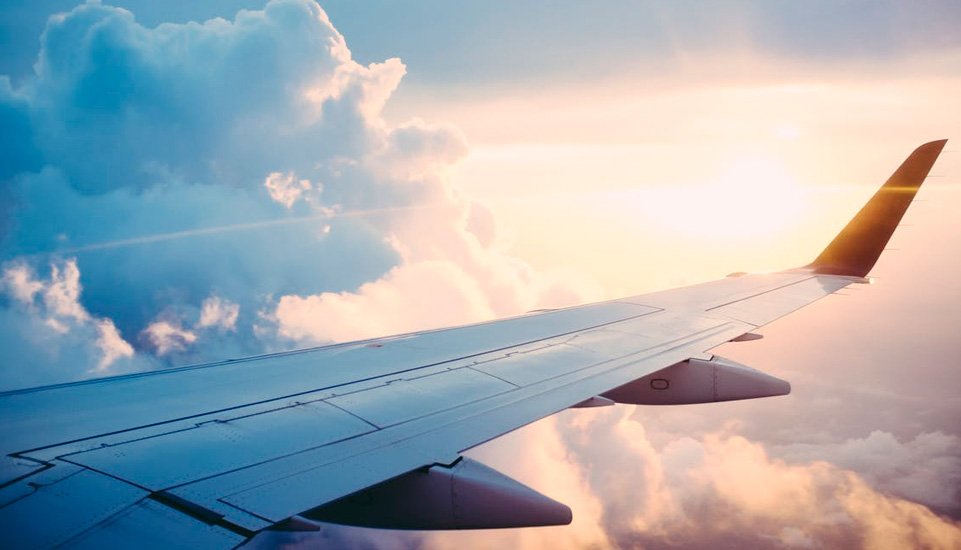 Have you ever snagged an amazing deal on a plane ticket, looked away from your computer for a few minutes, only to return to the page to find that the price had gone up? It's a fairly common (if exasperating) occurrence that happens when airlines attempt to set prices low enough to fill seats, but high enough to maximise profit. If you're savvy, there are ways to get around expensive airfare if you're willing to put the effort in. Check out these tips:
1. Shop around: Our first piece of advice is to shop around. Airlines are notoriously competitive, so the first thing you should always do is compare airlines' flights using a price comparison site like Skyscanner or Google Flights. They'll show you the cheapest price for the particular flight you're looking for, and if you're flexible with dates and times, they will also suggest the best time of day or date closest to your preferred date to go with, in order to get the cheapest flight.
2. Fly off-peak: The more flexible you are when it comes to when you are available to fly, the more money you'll save. The time of year, the day of the week, and the time of day all affect airfare. A shrewd approach to when you fly could save you a packet. For maximum savings, consider travelling to your preferred destination during the off-peak season.
3. Set up a price alert: If you're dead-set on the dates on which you want to travel, you should set up a price alert. Google Flights, for instance, let's you track the prices of particular flights. Select the dates that you want to fly, and Google Flights will alert you every time the price of that flight goes up or down. Alternatively, you can sign up for general price alerts that will inform you via email of discount deals on flights out of your preferred airport.
4. Don't get conned into paying for extras: Once you've chosen the flight you want, make 100% sure you are only paying for what you need. This can be trickier than it sounds! Some airlines will automatically tack on extras like travel insurance, extra baggage etc. and it's up to you to untick the boxes to say that you don't want them before the payment process. One thing that customers frequently get caught out by is seat allocation. Some airlines will try to trick you into paying for your seat which you don't need to do because once you've paid for your ticket, it includes your seat. What you are actually doing is paying a fee for the privilege of choosing where you sit, but if you don't care you don't need to pay this fee!
How to save money abroad with smarter banking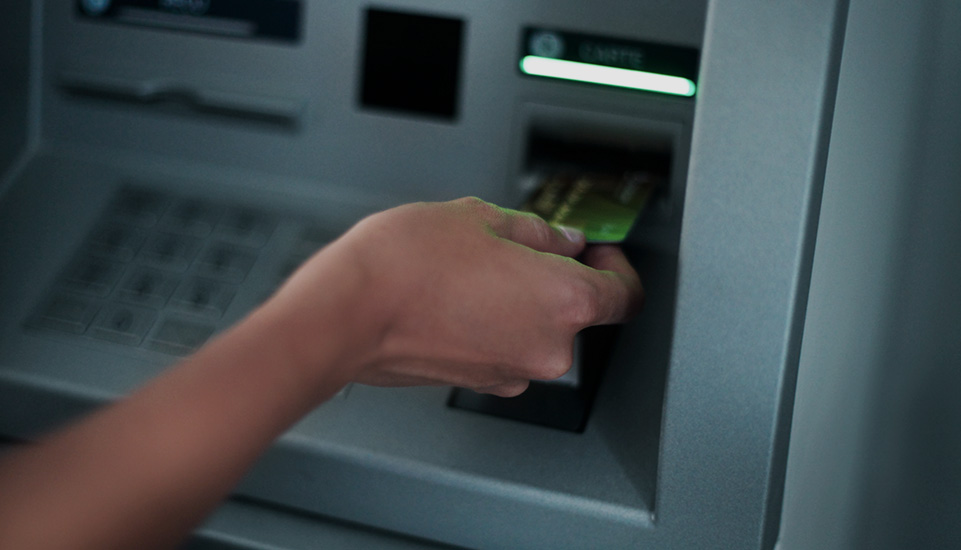 If the thought of withdrawing money from an ATM abroad fills you with dread and the fear of extortionate overseas banking charges, you can rest easy because thankfully, there are loads of ways you can get around or beat these charges. Again, you just have to be a little savvy and plan ahead of your trip. Check out our tips:
5. Find out what your bank charges for overseas banking: Good news! As long as you're travelling within the EU and withdrawing euros/using your debit card to pay in euros, you shouldn't be charged anything extra than what you would at home. Phew! Overseas handling fees do apply if you are outside the EU/withdrawing non-euro currency, so the best plan of action when it comes to banking abroad is to be aware of what your bank is charging. For more info on overseas charges, check out our article on how to avoid foreign exchange fees.
6. Get an N26 or Revolut account: Both these fintechs have shaken up the banking sector since their launch a few years back. They both offer a host of novel services, which you can read about in more depth here. But a key benefit of these banks is their lack of foreign exchange fees. All the traditional banks will charge you a 1.75% to 3% foreign exchange or 'processing fee' for purchases made with your debit card outside the Eurozone, which can really add up. But N26 will charge you nothing while Revolut will charge you nothing on all major currencies up to a limit of €6,000 a month - after that there's a small 0.5% fee. What's more, when converting your spend back into euro, N26 applies the Mastercard exchange rate at all times while Revolut applies the Interbank exchange rate with a 0.5% mark-up at weekends on major currencies and a 1% mark-up on less common currencies. Both these rates are likely to be better than the rate you'd get with any of the main banks.
7. Shop around for the best currency exchange rate: If you want to save money on currency exchange fees ahead of your trip, it's worth knowing that An Post charges 0% commission on both US Dollars and Sterling. However, "0% commission" doesn't necessarily mean you'll be getting the best deal. It's always best to compare the full euro amount you're parting with, regardless of whether or not commission is being charged.
How to save money on car rental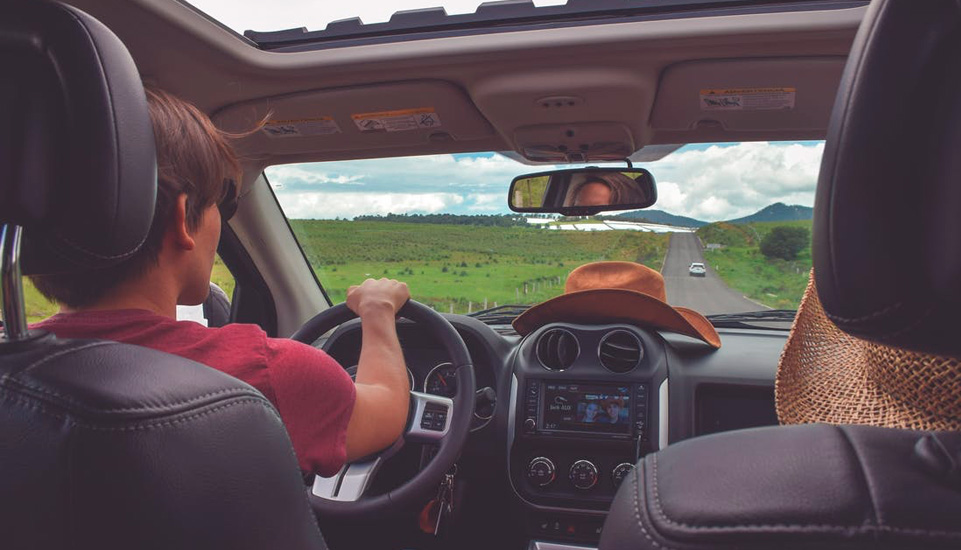 Sometimes it can feel like car rental companies can be even more tricksy than airlines when it comes to hidden charges. Insurance cover, extra add-ons, fuel policies and car damage policies are all things you have to be vigilant about because if you're not, you could run up unnecessary charges in no time. Check out these tips to help you get a better deal when it comes to car rental:
8. Shop around: Again, here at bonkers.ie our top tip before purchasing any service is to shop around! Skyscanner is your best friend again in this case, and also make sure to look out for discounts that pop up every now and again. For instance, AIB and Permanent TSB regularly have car rental discounts available through their Everyday Rewards and GoREWARDs reward schemes.
9. Be extra wary about extras: Just as with low-fare airlines, car rental companies are wont to try and get you to sign on for a whole host of extras, only here they can be even more exploitative, preying on the tired and travel weary who will sign anything just to be on their way and out of the airport. Make sure to review everything you are being offered and if anything confuses you or seems suspicious just insist on the basic package.
10. Ask about the fuel policy: If you can, always opt for a full-to-full policy. This means you are given the car with a full tank and you return it with a full tank. This means that you only pay for what you use. Many companies have a full-to-empty policy, which is fine if you are going to use the whole tank but if you only use a little bit that means when you return the car you are essentially giving the company back a nearly full tank for nothing.
11. Insure yourself: To save money when it comes to car rental insurance, Conor Pope of The Irish Times advises taking out an annual policy that offers full cover with an Irish insurance company rather than buying collision damage waiver insurance in the airport. AIG, for instance, sells an annual car-hire excess insurance policy that adds up to not much more than €50 a year.
12. Document everything: As soon as you've signed the paperwork and gotten your car make sure to carry out a thorough inspection of the car and take pictures of everything on your phone. It would be even better to take a video. Make sure to mark everything on the rental agreement, and you will have to get a staff member to sign it. That way, the car rental company can't charge you for any damages to the car that were already there when you received it.
13. Be SatNav savvy: Need a SatNav with your car rental? Lots of car companies charge steeply to rent out SatNavs so you might be better off buying one in advance. You can pick up SatNavs for between €30 and €40 online, or even more conveniently, given that EU roaming fees are about to drop dramatically you could just use your smartphone's maps app.
How to save money while roaming
Mobile phone roaming fees have long been one of the biggest causes for worry while travelling given their historically punitive nature. Luckily, this all changed in June 2017 (in the EU at least). The EU's "roam like at home" law means that Irish holidaymakers can make calls and texts without incurring extra charges and will also be given a data allowance (subject to fair usage policies) to use. To find out all the info about the law, check out our article which tells you how to calculate your data roaming limit. If you are travelling to somewhere outside of the EU, there are still steps you can take to keep your roaming charges down:
14. Talk to your provider: find out what the charges will be for calls, texts and internet. They may have a special roaming package available. If you are going to a country outside the EU, clarify with your provider whether your phone will work and what the charges will be. They may be significantly higher than EU roaming charges. For an easy way to make an estimation use the Commission for Communications Regulation's ('ComReg') roaming calculator.
15. Stick to WiFi hotspots: Running up a huge data bill is so easy to accidentally do abroad (and often without you even knowing!) so a top tip for saving money is just to switch off your data altogether before you leave and stick to using WiFi hotspots. It's easy to do; in your phone's settings you should find the option to turn off data.
16. Need to make a call? Use Wi-Fi: Hotspots really will be your best friend because you can use them to make calls using the likes of WhatsApp, Viber or Skype. Need to make a call that costs money? You can top-up your Skype account with credit and use it to make calls to pay numbers. The rates are significantly cheaper than mobile operators' in a lot of cases. If you're an eir customer you can also avail of the networks' WiFi calling service for free.
17. Avoid streaming video: If you do have to use your device's data, try to avoid streaming or downloading video or music as these are the biggest data eaters. Also, avoid downloading email attachments and apps where possible.
18. Consider ordering a local sim: If you travel a lot for business or you are going on a long trip it might be worth looking into purchasing a local sim to slot into your phone once you arrive at your destination. That way you can avoid all roaming charges because you won't technically be roaming! Check out SIM Local to find and order SIMs.
Travelling should always be an enjoyable adventure and you should never have to spend the time bogged down with money worries. So whether it's for a quick city break or a long backpacking trip around the world, we hope these tips will come in useful to you on your travels.
Questions? Comments? Tips of your own that you think we've missed? Leave your feedback in the comments and we'll get back to you.