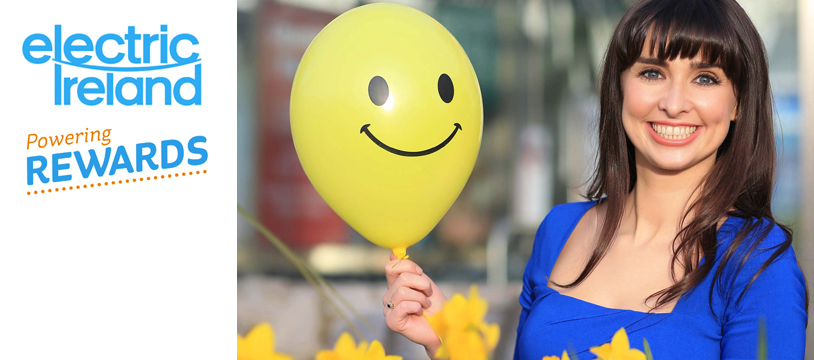 Powering Rewards - Electric Ireland launches new customer rewards programme

Electric Ireland has today launched a new customer rewards programme. The programme, which will be called Powering Rewards, is now available to all Electric Ireland residential electricity and gas customers.
As part of the Powering Rewards programme, Electric Ireland has joined forces with SuperValu to allow customers that are registered for SuperValu Real Rewards and Superquinn Rewards to use their vouchers towards their electricity and gas bills. €10 worth of vouchers per bill can be used so dual fuel customers could potentially save €120 per year.
Electric Ireland has also teamed up with companies like Ireland Hotels, Falcon Holidays and Topflight to offer discounts on travel and holiday packages to their energy customers.
During the Powering Rewards launch period, Electric Ireland will give 25 new signups a chance to win €200 off their energy bills. The competition will run for the next eight weeks. Signups can also enter into a draw to win a VIP trip to the Graham Norton Show in London for four people.
The reach of the Powering Rewards program is potentially enormous as Electric Ireland is the country's largest domestic electricity provider and second largest gas provider with well over a million customers. And with the SuperValu takeover of Superquinn bringing the total number of participating stores nationwide to 223, customers will have plenty of opportunity to take advantage of the scheme through retail outlets too.
 "Electric Ireland is delighted to bring our Powering Rewards programme to all our residential electricity and gas customers.   We know our customers expect value and this programme is designed to thank and reward customers for their continued support." said Electric Ireland's Commercial Manager Ken McKervey.
The launch of Electric Ireland's Powering Rewards programme sees the company join Bord Gais and Airtricity in offering loyalty schemes to their customers. Bord Gais has a retail partnership with Tesco which launched in the summer of 2012 and allows customers to redeem Tesco Clubcard vouchers against their bills. SSE Airtricity has a similar retail partnership whereby customers can redeem Applegreen Rewards points against their home energy bills.
Electric Ireland customers that are interested in signing up to the Powering Rewards loyalty programme can find out more at poweringrewards.ie
---