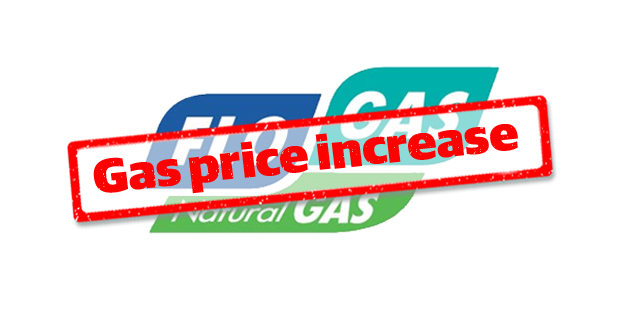 Flogas to increase prices by 1.95%
Flogas has today acknowledged that they will increase gas prices by 1.95% for domestic customers. The price increase will take effect on 7th October and will apply to unit rates and standing charges. All Flogas customers will be affected.
The 1.95% price hike, which was widely expected, will result in bills for Flogas Standard customers going up by €17.50 per year.
Flogas is the last of the four Irish gas suppliers to announce a price increase since Bord Gais was given approval on 2nd September by the Commission for Energy Regulation to increase prices by 2.04%.
The average Flogas Standard bill will go from €955 to around €972. The 1.95% price increase will affect Flogas discount tariffs also.
Flogas says the price increase is necessary due to an increase in network charges recently approved by the Commission for Energy Regulation to cover the cost of transporting gas into homes.
The Flogas increase is almost identical to price increases announced By Electric Ireland and Airtricity which both increased prices by 2.00%.
---