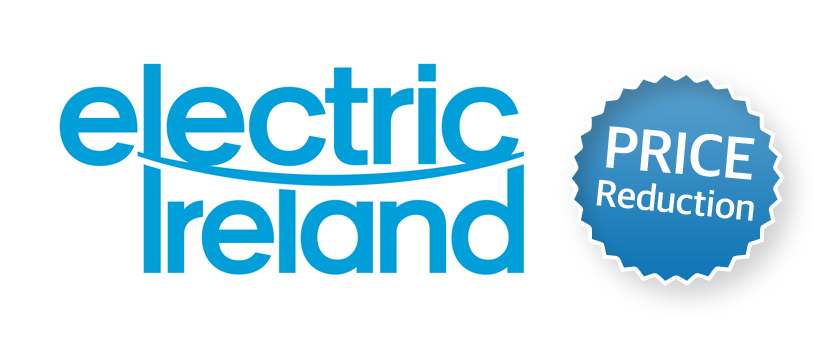 Electric Ireland price cut effective today

A price cut announced by Electric Ireland on 9th October takes effect today.
The price cut will see the Electric Ireland standard unit rate for electricity go from 17.01 cent to 16.59 cent ex-VAT - a drop of 2.47%. The effect will likely see average customer bills come down by €25.27 per year.
Customers on discount tariffs will also see prices come down as these are linked to the Electric Ireland standard unit rate. In all, 1.2 million residential customers should benefit from today's price cut.
Electric Ireland's best new customer electricity deal has also improved as a result of today's price reduction and will now offer the cheapest option for many new and returning customers.
Standing charges across all Electric Ireland tariffs will remain unchanged.
Today's price cut should help Electric Ireland customers offset the increase in the PSO Levy which was introduced by the Commission for Energy Regulation at the start of October. The PSO Levy hike has added has added €24.40 to average bills for all electricity customers regardless of supplier. The PSO Levy currently stands at €64.37 per year ex-VAT / €73.06 inc-VAT.
---