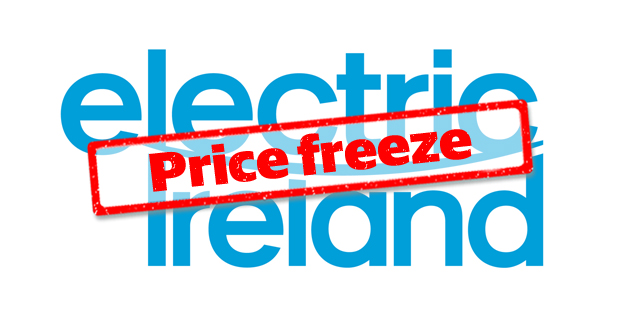 Electric Ireland Freezes Electricity Prices
Electric Ireland has just announced their plans for their customers coming into the winter and its expensive winter bills.
Effective immediately, Electric Ireland have frozen unit prices and standing charges for all of their electricity customers, in a move which has been welcomed by industry experts and will be no doubt be also welcomed by their electricty customers.
Electric Ireland has a 64.31% market share in domestic electicity, or 1.3M homes.
Commenting on the announcement, Jim Dollard Executive Director of Electric Ireland said:
We are conscious of the cost pressures being faced by our customers and our aim is to keep increases to customers as low as possible for as long as possible.  Unfortunately costs are increasing due to factors outside Electric Ireland's control and this will result in an increase in our residential electricity prices which Electric Ireland is deferring until 1st January 2014.
Today's move by Electric Ireland will be a welcome one for their customers.
A price freeze will contribute positively to the increasing burden of energy costs on household budgets and is an effective reduction in energy costs of just over €4 for their customers until the end of the year.
In the new year, their customers will see an increase of 1.7% or €19.51 including VAT on average.
bonkers.ie welcomes the move by Electric Ireland and encourages all customers to check they are not on expensive standard rates and avail of discounts on offer from all suppliers.
---