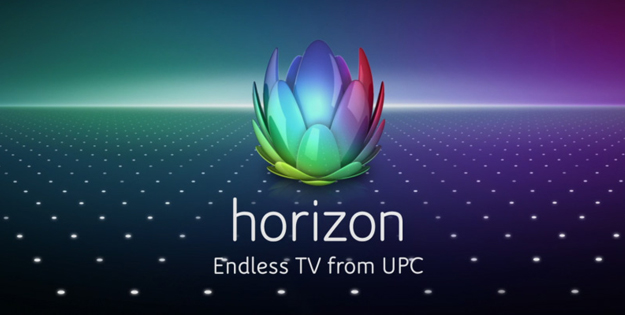 The Round Room at the Manion House has seen its fair share of Irish history being played out. It was in that room that the Irish Declaration of Independence was proclaimed, the first sitting of Dáil Eireann was held and where the Anglo-Irish treaty was ratified in 1921, ending the Anglo Irish War and creating Ireland as a Free State.
This historic venue was chosen by UPC to launch its new Horizon TV service to the eagerly waiting press earlier today. And of course, bonkers.ie were there in force too to put the neat box through its paces.
The press crowd was entertained by the Camembert Quartet who played a few classic TV theme tunes (Cheers, The Greatest American Hero) before handing over the mics to the crew from Après Match in their latest incarnation as The River Tenors (Barry Murphy, Risteárd Cooper & Gary Cooke), who entertained the audience with their unique and fluid banter. Their last gag was a gentle ribbing of the compére, Craig Doyle.
After the River Tenors left the stage, Craig Doyle took over, introducing Magnus Ternsjö (CEO), Doron Hacmon (Head of Products) and Mark Coan (VP of Sales & Marketing), and then the Horizon box itself.
What is Horizon TV?
UPC's Horizon box is a very neat set top box that combines the next generation of home communications services into a single experience. With the single Horizon box, UPC customers can:
record 4 TV programmes simultaneously (while watching a 5th)
enjoy broadband speeds of up to 150Mb/s
enjoy HD channels as standard
enjoy TV shows and movies from UPC's On Demand library
have TV programmes suggested to them, based on their viewing habits
use any of the many in-built Apps (including YouTube, Wikipedia, Facebook & Twitter)
make & receive standard telephone calls
The single box is certainly very neat, and the UPC guys were quick to point out the revolutionary nature of the Horizon TV service, and how it far exceeds the service offered by their competitors.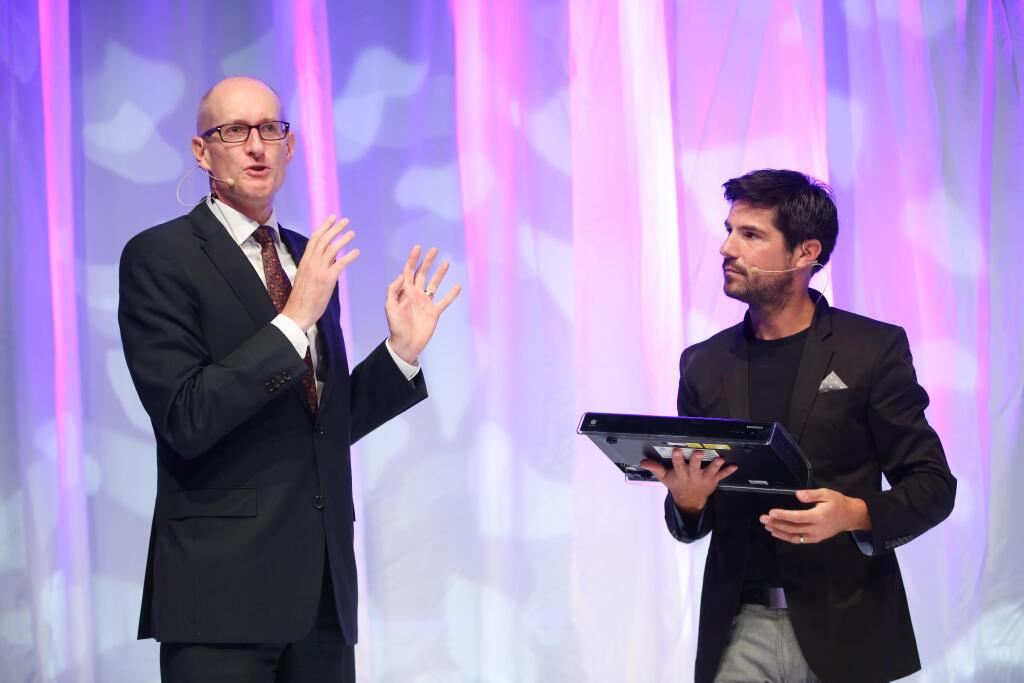 Pictured: Magnus Ternsjö (CEO), Craig Doyle
Speaking at the launch Mark Coan, Vice President Sales & Marketing of UPC Ireland said
"When it comes to TV, UPC is Ireland's leading innovator. Today we're taking television to the next level with the introduction of Horizon TV."
"UPC Horizon TV will completely transform consumers' TV experience, by doing two extraordinary things, bringing Irish consumers closer to the TV they love in better and new ways, and putting all their services together in one clever box. These services combine to make a unique product which is unmatched by any other TV provider."
The launch of Horizon TV has been enabled by UPC's investment of over half a billion euro in its fibre powered network.
And the price? 
UPC kept this for last - they are pricing the Horizon TV service between €66 and €80 per month depending on what broadband speed, TV channels and telephone pack the customer opts for. What's more, they've discounted this to €50 for the first 6 months regardless and even throw in the Horizon box for free for new customers (it costs €50 for existing customers).
Horizon TV is available from today, and we think it's definitely worth a look.
---