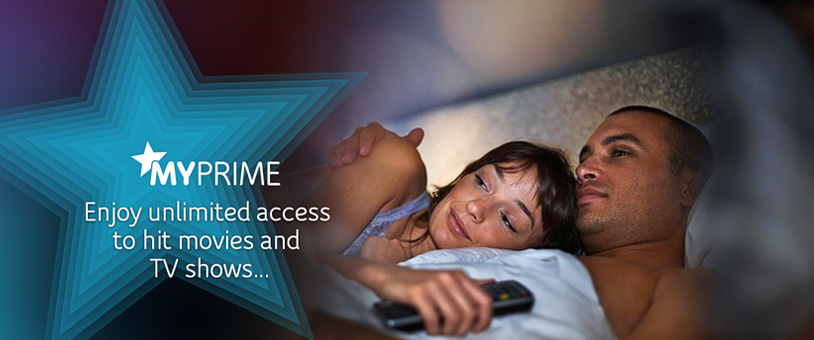 UPC launches 240Mb Fibre broadband
UPC has been busy. Just this week, the company launched an entirely new suite of products, announced that the top speed for home customers will increase to a whopping 240Mbps and said that their new streaming service "My Prime" will launch next month.
And as if that wasn't all, UPC has also published the results of a survey that says their residential download speeds are the best in Ireland.
That's a lot of activity. It made me wonder where I should start with this post, but since UPC is leading the new product charge with 240Mb broadband, I'll kick off there.
240Mb Broadband
Of course, the big news is that UPC has increased the top speed available for home broadband from 200Mbps to 240Mbps which is pretty huge for a home connection and should put UPC firmly in the lead when it comes to speed.
The 240Mb broadband deal comes with unlimited data, which is essential for that kind of speed. It also comes bundled with a home phone (as do all UPC broadband products), but that's not a bad thing at all. That's because the home phone includes unlimited calls to Irish mobiles, unlimited calls to Irish landlines and 400 minutes to 22 international destinations. All for €45 a month. New customers will get the first four months for €25.
Because of the included mobile calls, this plan should appeal to families, particularly those with teenagers. The only way to get unlimited mobile calls from UPC is to take the 240Mb broadband deal.
120Mb and 60Mb broadband
UPC's mid-tier product is 120Mb broadband which includes unlimited data and anytime calls to Irish landlines. There's no mobile calls included with this package and and the cost is €40 per month with the first four months discounted to €20.
UPC is also maintaining their budget broadband plan which offers 60Mb download speeds but is limited to 30GB of usage per month. The limited data wouldn't be enough for a connected family, but could suit a working single person, or someone who doesn't use their home broadband much. There is a working phone service included, but you'll pay for all calls. Cost is €35 per month with the first four months discounted to €15.
Adding TV
What's interesting about UPC's latest offerings is that the company is now leading with broadband, and ostensibly offering TV as an add-on… rather than the other way around. And they've kept it pretty simple. Much like the broadband service, there are three main TV options:
Horizon Max - €40 per month (first four months discounted to €20)
- 100 channels with 23 in high definition
- My Prime, Horizon Go
- Record 4 programs, watch a fifth
Horizon TV - €35 month (first four months discounted to €15)
- 50 channels with 15 in high definition
- My Prime, Horizon Go
- Record 4 programs, watch a fifth
Digital Value - €30 month (first four months discounted to €10)
- 50+ channels
- On Demand

Triple Play
From this week, UPC's top-shelf triple-play package will include 240Mb unlimited broadband, anytime phone with mobile calls, and TV with 100 channels and lots on-demand services for €85 per month. It's also discounted to €35 for the first four months. For what you get it's a pretty good price. And of course, you can add movies, Sky Sports and all sorts of other bells and whistles whenever you want for an extra few bob too.
€85 a month is not the only triple-play option though. You can bring the cost down by choosing limited 60Mb broadband, a phone with no call package and digital value TV, and that lot will cost €65 per month. There aren't too many people that can get by with just 30GB of data these days though... so going for 120Mb unlimited with digital TV probably makes the most sense for the more budget conscious. It'll also include anytime landline calls. That's just an extra fiver at €70 per month with the first four months discounted to €20.
 My Prime
UPC My Prime is the company's answer to Netflix. It'll include on-demand blockbusters and box sets, and will incorporate the existing UPC On demand TV service. It's an enhancement to the Horizon TV service and will be available from February. There is no extra cost to Horizon subscribers, and anyone with a Horizon subscription will get access to My Prime.
And finally…
UPC commissioned broadband analysis firm SamKnows to study households across the UPC network with 120Mb broadband and basically see if they were getting what they were paying for.
What SamKnows found is that customers on average were achieving speeds or a round 108Mbps or 90% of the advertised speed. Advertised upload speeds were consistently exceeded. UPC has published this report because anyone in the broadband industry knows that achieveving 90% of advertised speeds is an achievement.
-
---