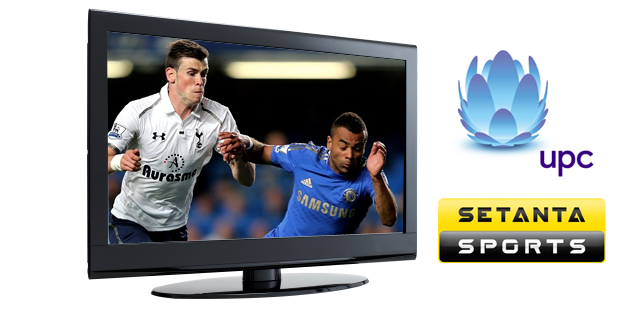 New Setanta Plus pack - 71 Premier League games - €16 per month on UPC

UPC has today announced a new deal with Setanta Sports which will bring the total number of Barclays Premier League games available through the Setanta Sports channels to 71.
The new Setanta Sports pack, called Setanta Plus, will include Setanta 1, BT Sport 1, BT Sport 2 and ESPN. Earlier this year, BT Sports paid £246m to secure the rights to 38 live Premier League matches which will be available through the Setanta Plus pack.
Setanta Plus will cost subscribers €16 per month through UPC and will include 18 top picks among the 71 Barclays Premier League games shown across its channels. In addition, the new channels will also show live FA Cup, top tier live football from Scotland, Germany, Italy, France, Brazil plus live action from the UFC.
Sky Sports still retains the majority of Premier League games with 116. However, Setanta and BT Sports offer a serious challenge with 18 top pick games to Sky's 20.
UPC is offering Setanta Plus to subscribers for €16 per month with the first two months free.
UPC Setanta queries - 1890 940 293
---