Irish consumers stand to benefit as businesses go digital
The Virgin Media Business Insights Report has revealed that more and more Irish businesses are using digital technology to better serve customers in the "economy of likes".
Virgin Media Business' latest report has found that Irish businesses are expecting strong employment and revenue growth in 2017, as they embrace new digital platforms.
And it's not just businesses that stand to benefit from the increasingly connected economy - Irish consumers can expect to have their feedback heard and enjoy an improved experience from their service providers over the coming years.
Threats and opportunities
We live in a time of amazing change and, with change comes both opportunities and threats.
According to Virgin Media's report, Irish businesses see data protection and cybersecurity breaches as the two biggest threats that come with advancements in digital technology.
It will be the responsibility of leaders and legislators in these areas to ensure that consumers are well-protected.
The majority of businesses see digital technology advancements as an opportunity to better serve customers, with 36% using web chat platforms more often than they did in 2014 and 58% using email more regularly across the same period.
Businesses now also have new opportunities to gain an understanding of their customers' expectations and needs, with 88% now using direct customer feedback in the form of reviews and rating to inform changes in service.
Virgin Media's Commercial Vice-President, Paul Farrell, spoke of the benefits of digital in the provision of customer service this morning, saying, "businesses are telling us that the delivery of better customer experiences is becoming more and more dependent on digital".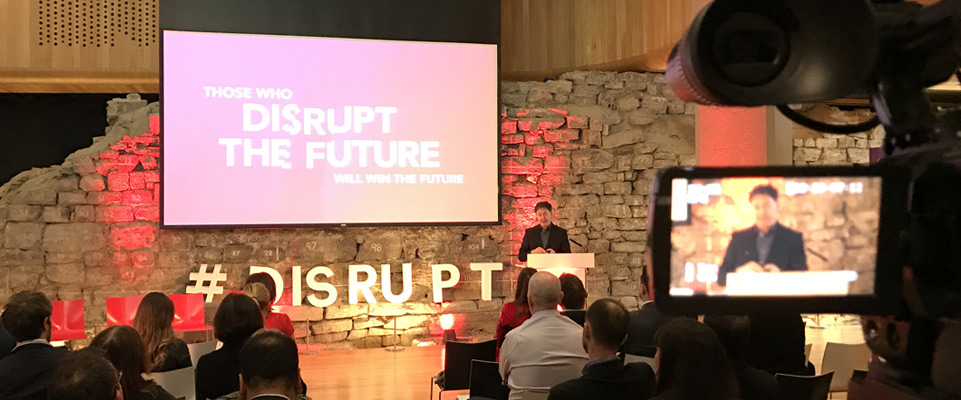 Virgin Media's high-speed broadband
Paul Farrell also made mention of the importance of widespread reliable broadband if customers are to benefit from the new ways of doing businesses in Ireland, saying, "the availability of high-speed broadband is also central to the relationship between businesses and customers".
Virgin Media is proud of its position as the provider of the fastest broadband that's widely available in Ireland and recently announced plans to expand its network in the mid-west, which will be welcome news to members of some of Ireland's worst broadband blackspots.
For those lucky enough to have the benefit of choice when it comes to broadband service, each of the following Virgin Media Tripleplay deals are available for sign up now on bonkers.ie.
Option 1: 360 Mb, Full House TV and Mobile World
360 Mb unlimited broadband
Full House TV (100+ digital TV channels)
Mobile World (unlimited free calls to mobiles and landlines in Ireland and 22 international destinations)
€45 a month for 6 months, €95 a month thereafter
12-month contract
Year one cost of €840 - sign up to Virgin Media's 360 Mb, Full House TV and Mobile World deal now
Option 2: 360 Mb, Mix TV and Mobile World
360 Mb unlimited broadband
Mix TV (50+ digital TV channels)
Mobile World (unlimited free calls to mobiles and landlines in Ireland and 22 international destinations)
€40 a month for 6 months, €90 a month thereafter
12-month contract
Year one cost of €780 – sign up to Virgin Media's 360 Mb, Mix TV and Mobile World deal now
Option 3: 240 Mb, Mix TV and Anytime Mobile
240 Mb unlimited broadband
Mix TV (50+ digital TV channels)
Anytime Mobile (unlimited free calls to mobiles and landlines in Ireland and 22 international destinations)
€35 a month for 6 months, €85 a month thereafter
12-month contract
Year one cost of €720 - Sign up to Virgin Media's 240 Mb, Mix TV and Anytime Mobile deal now
---